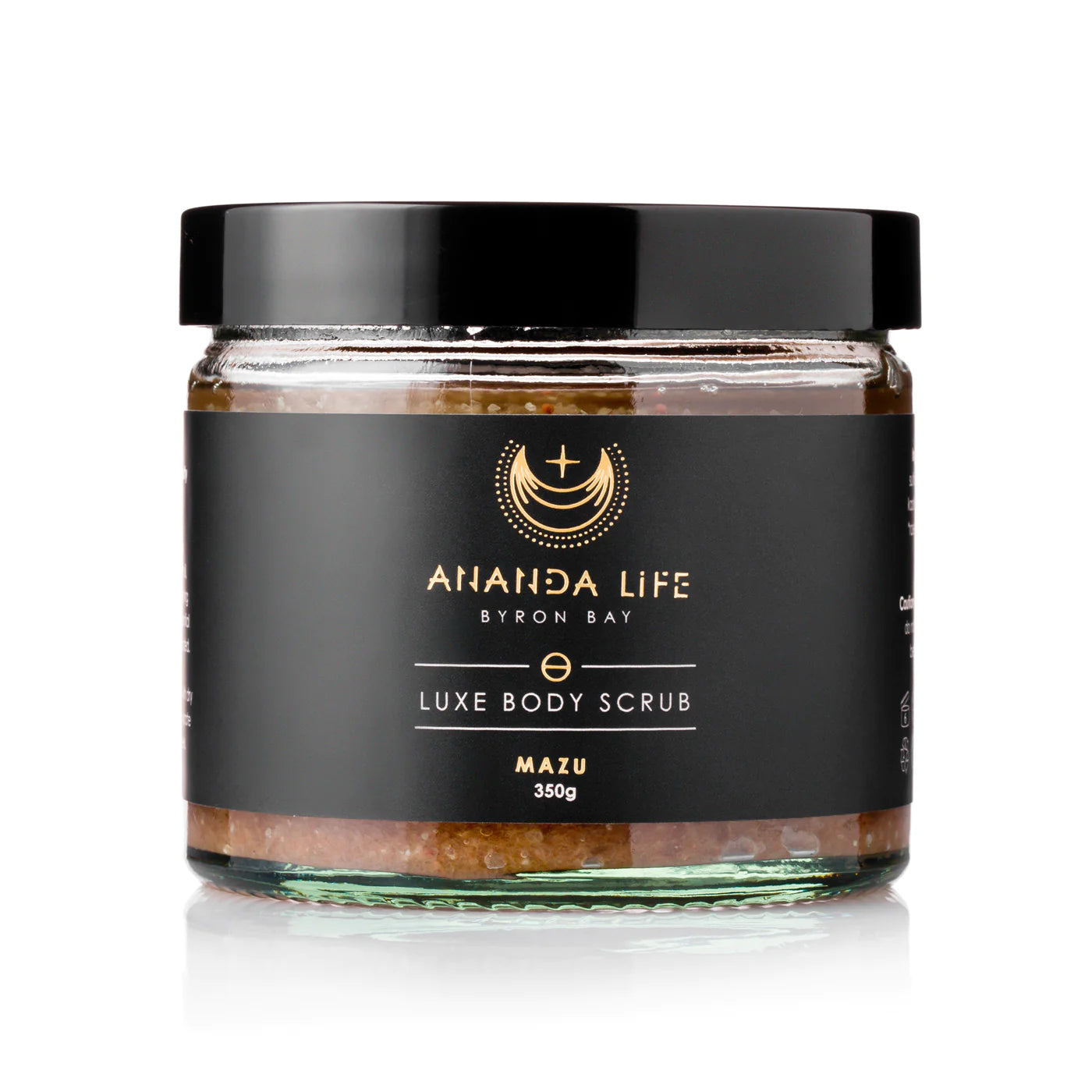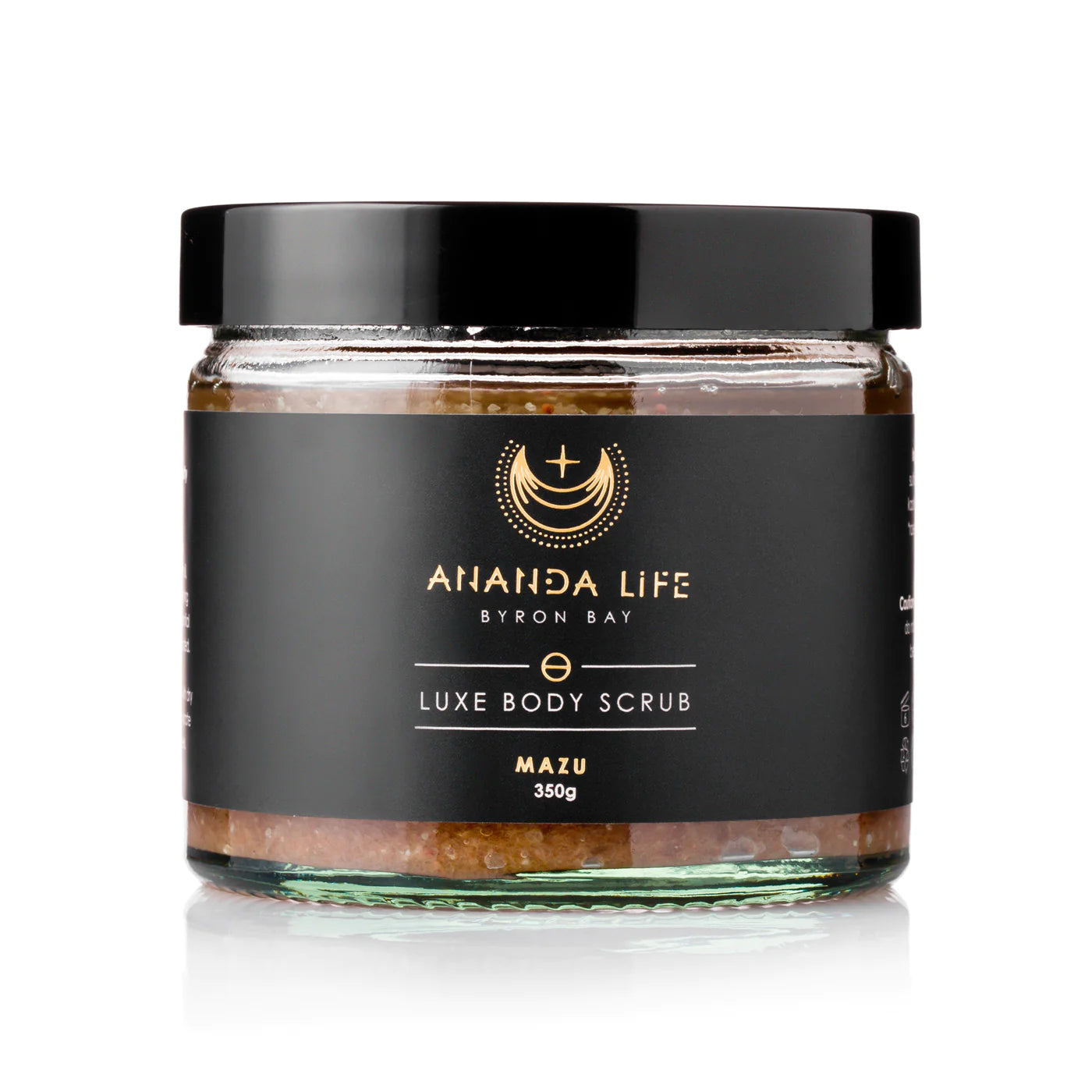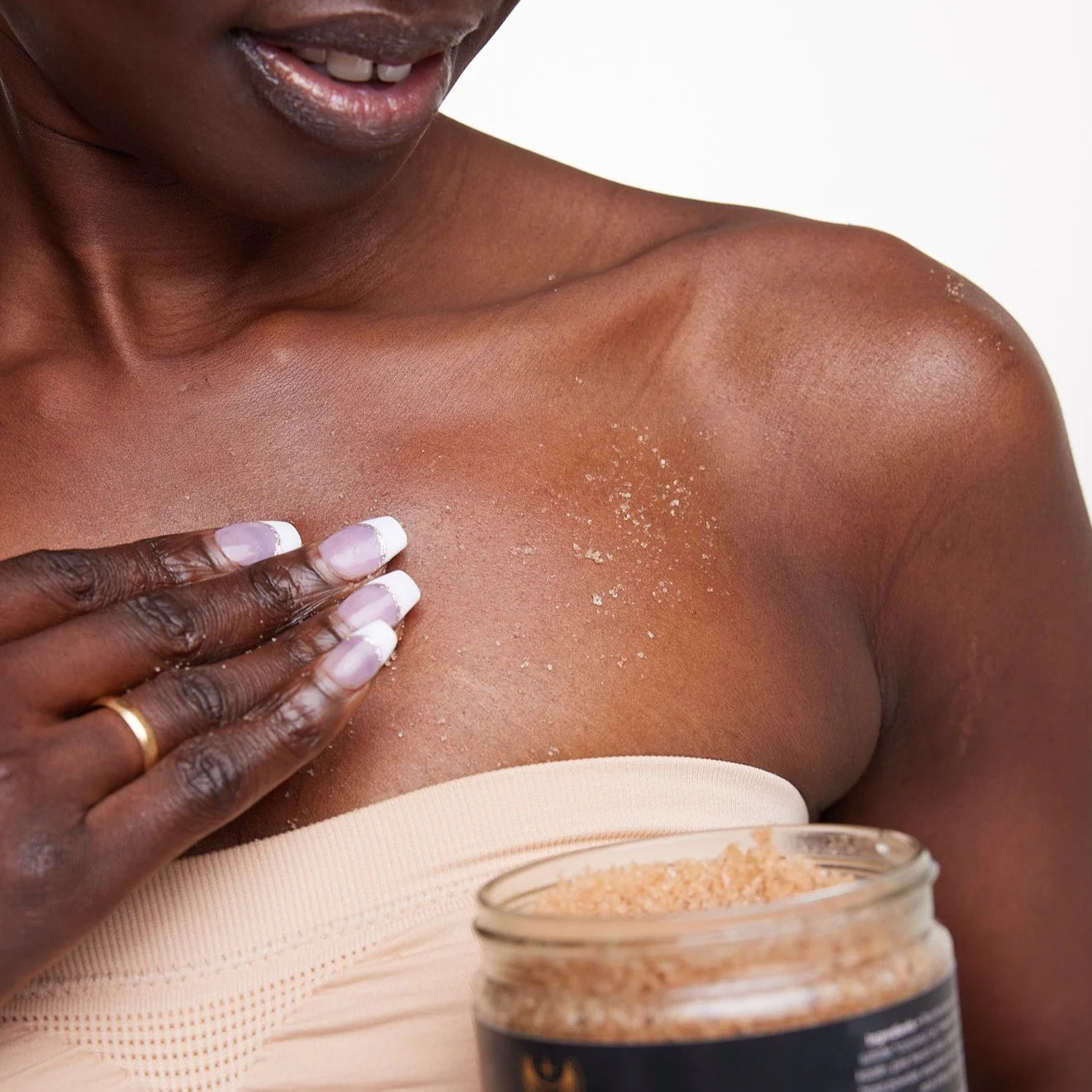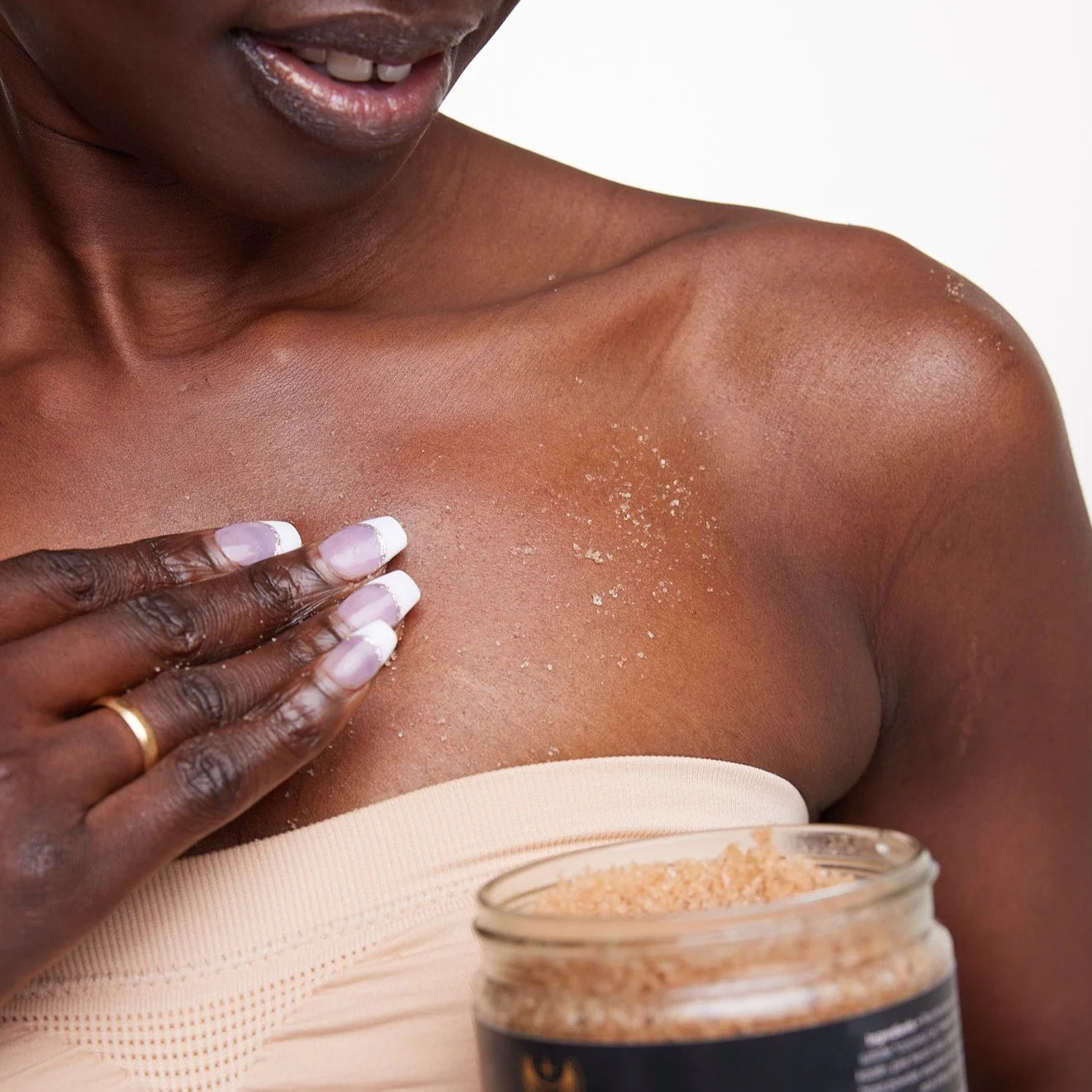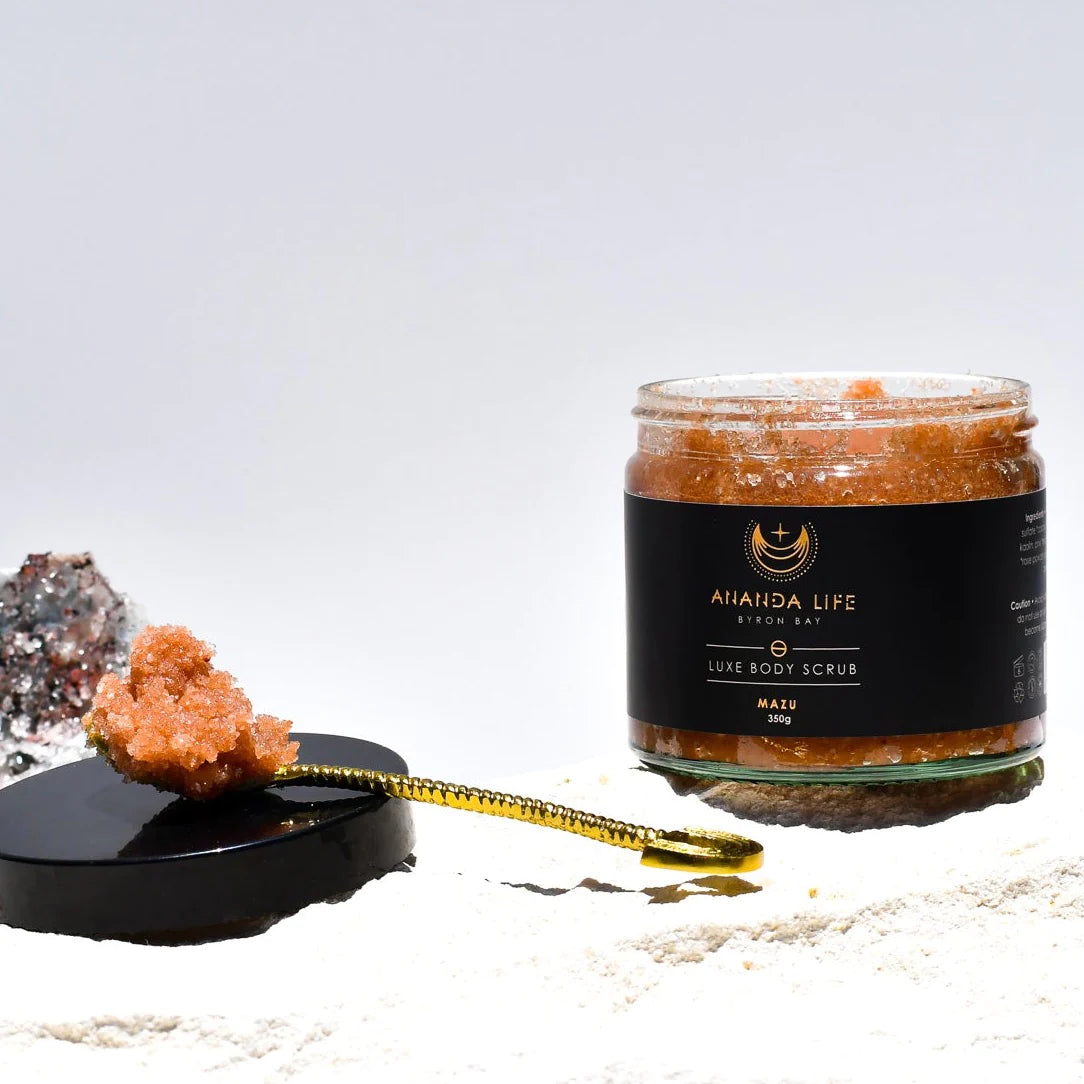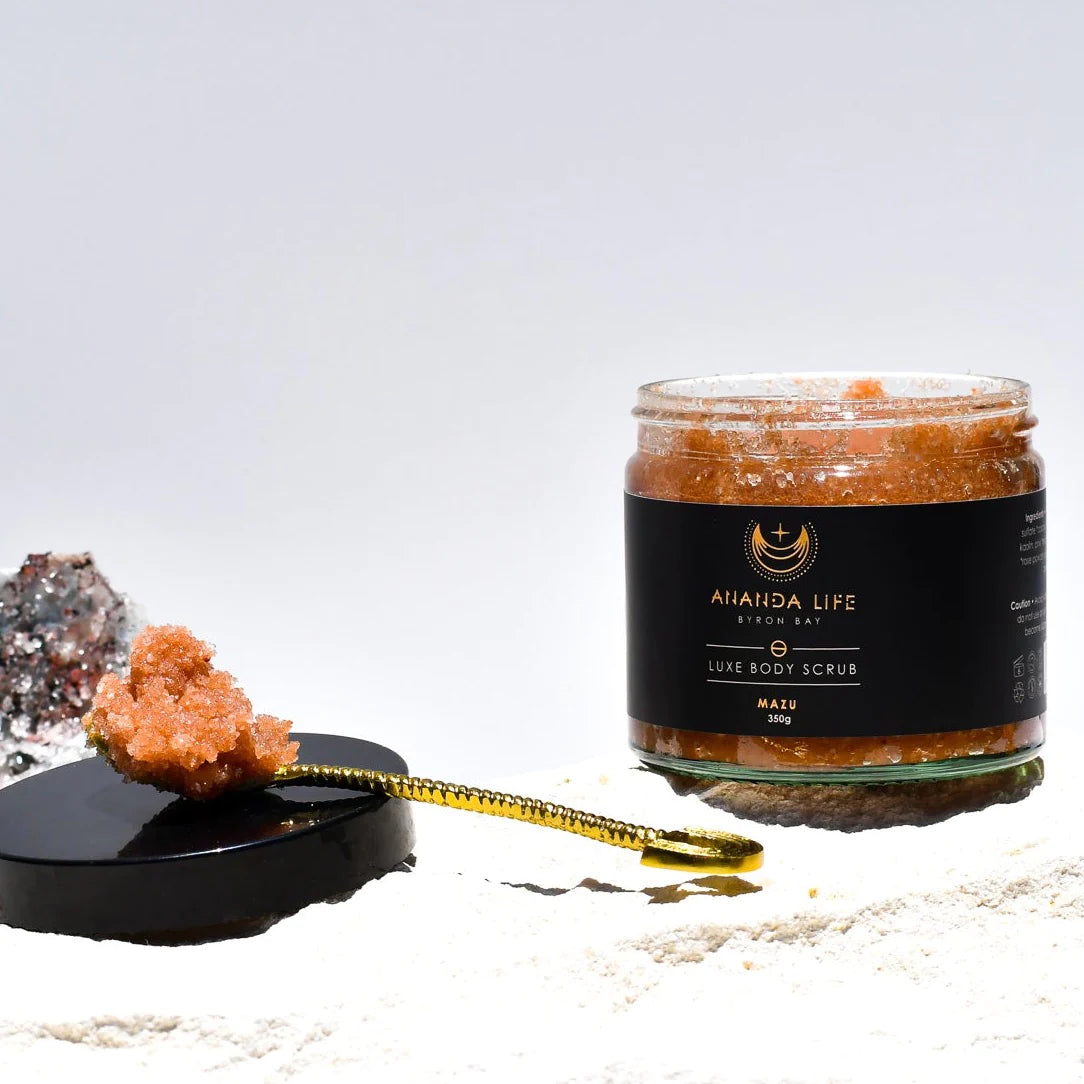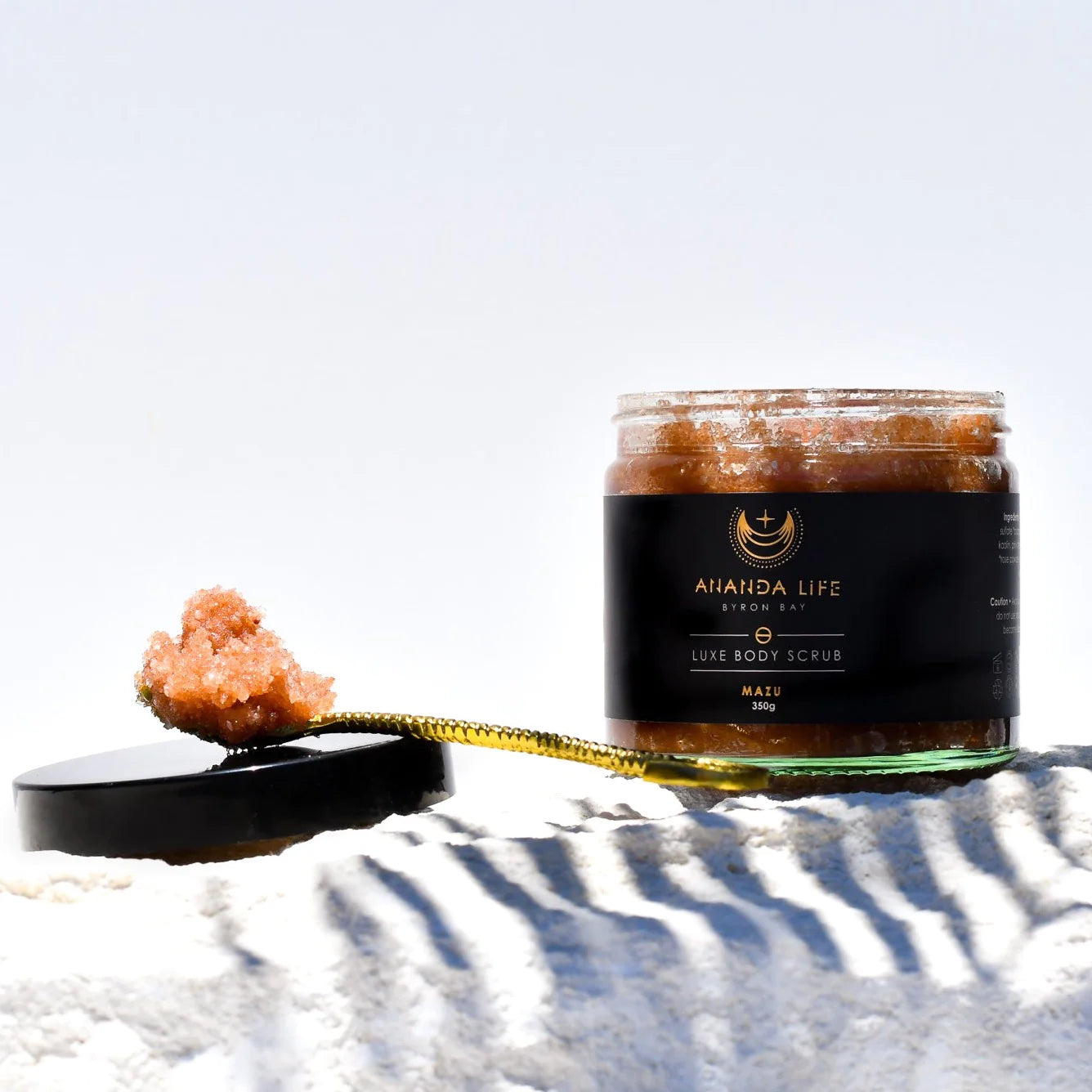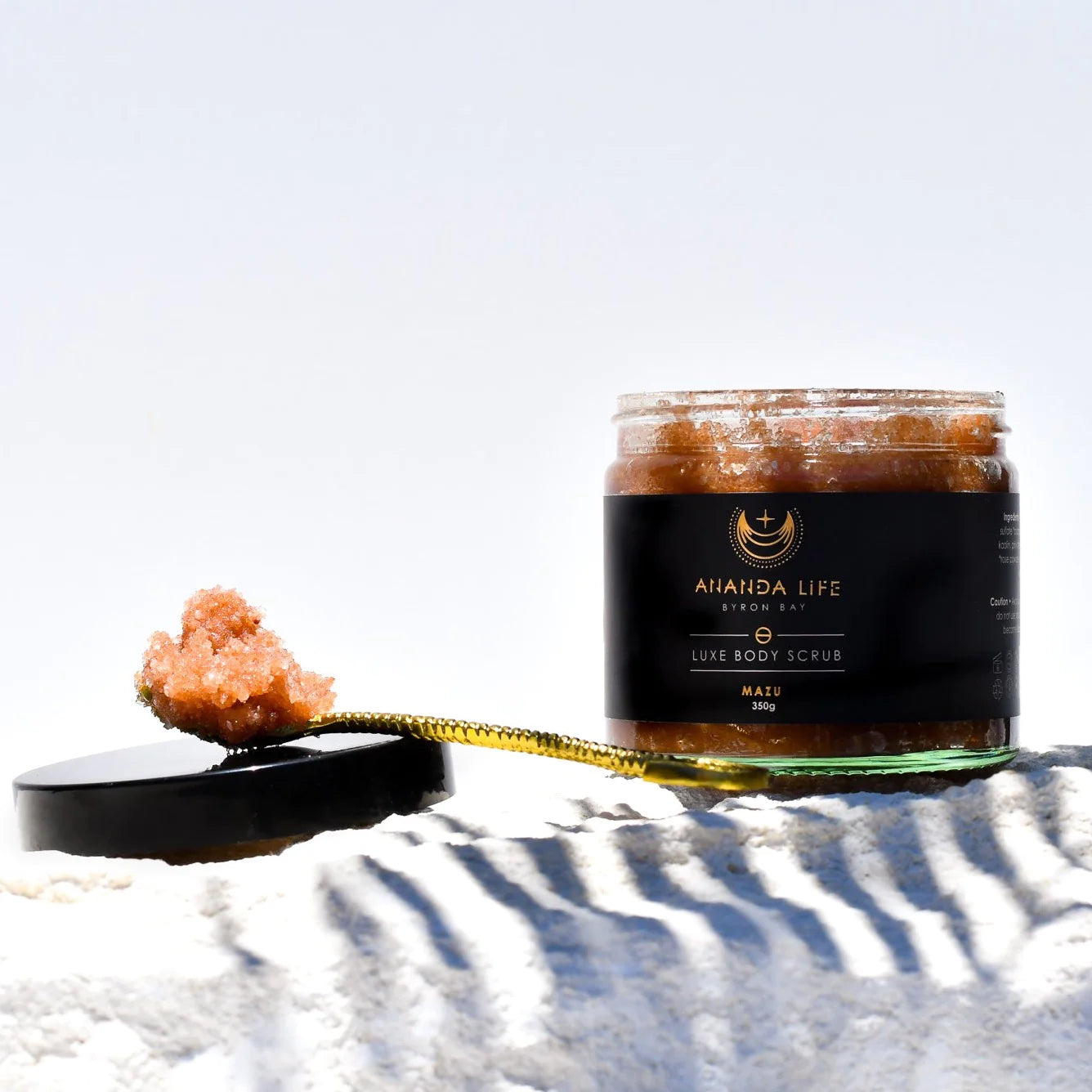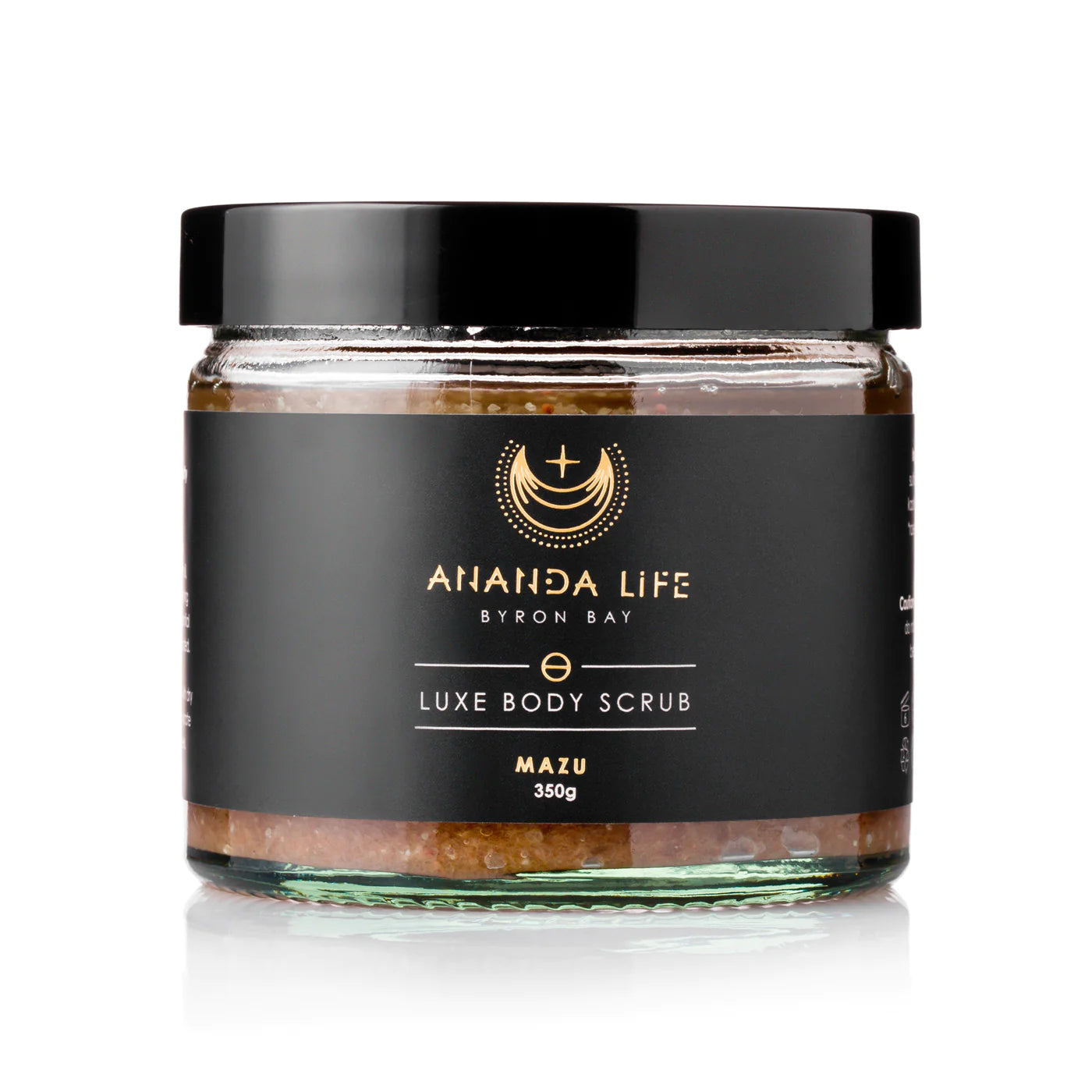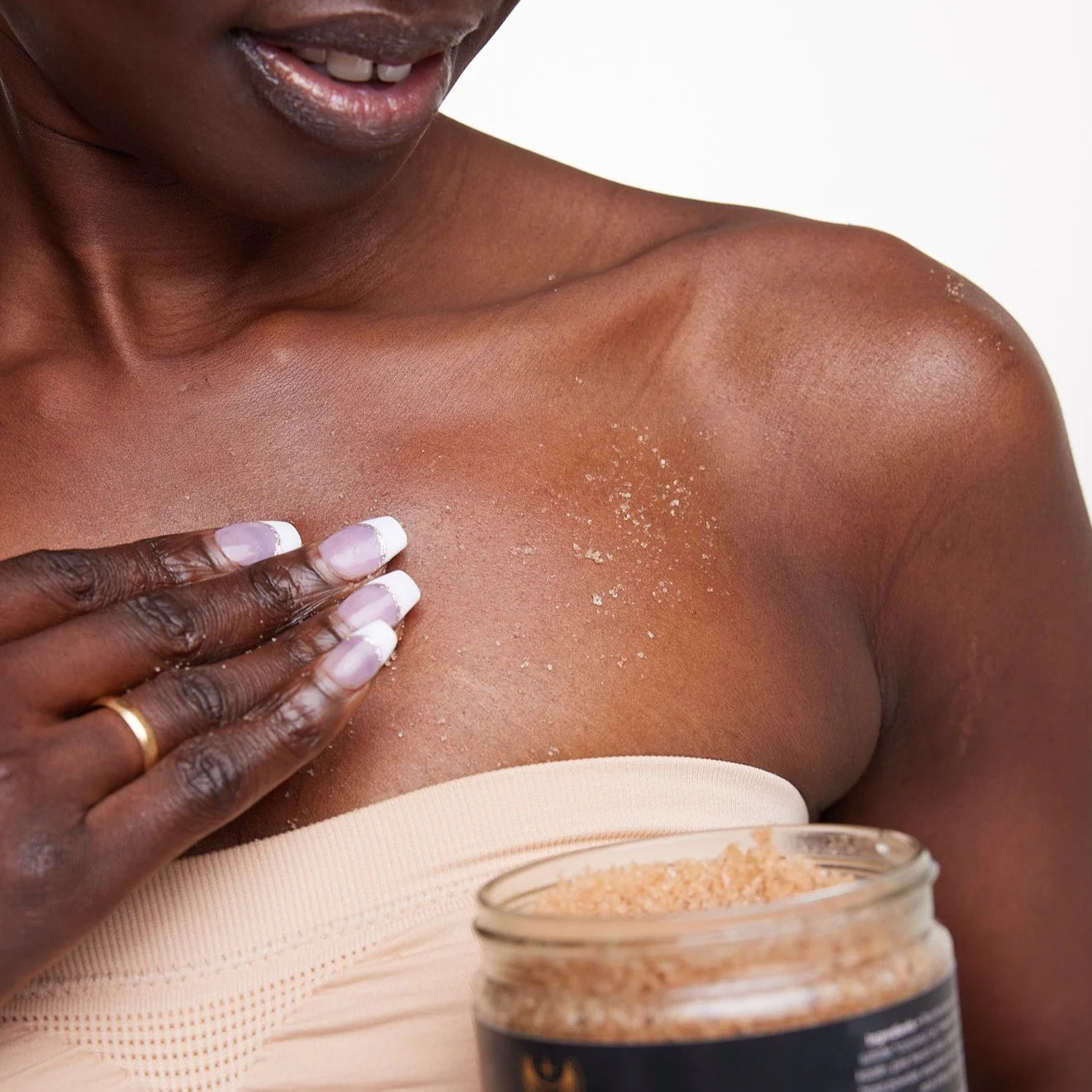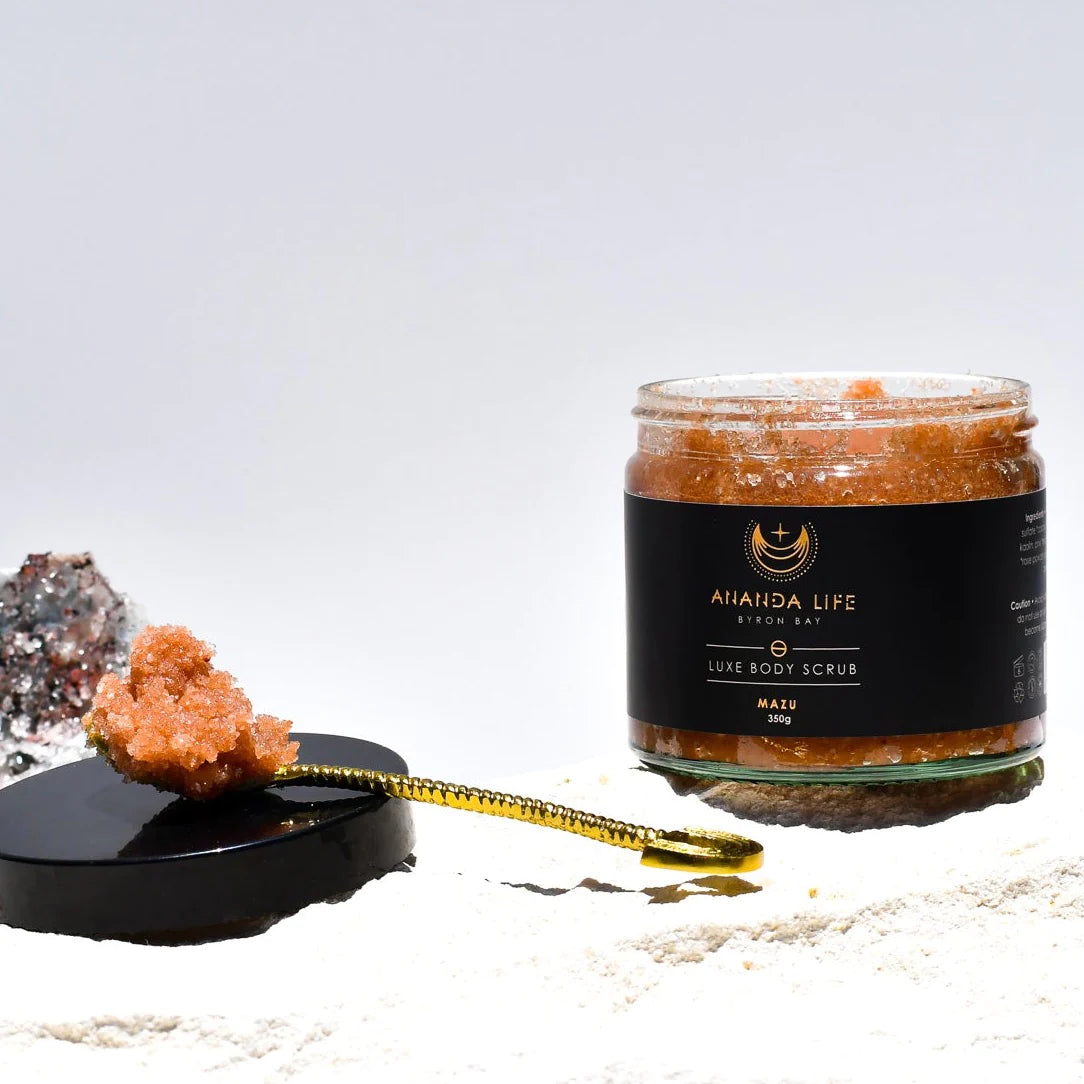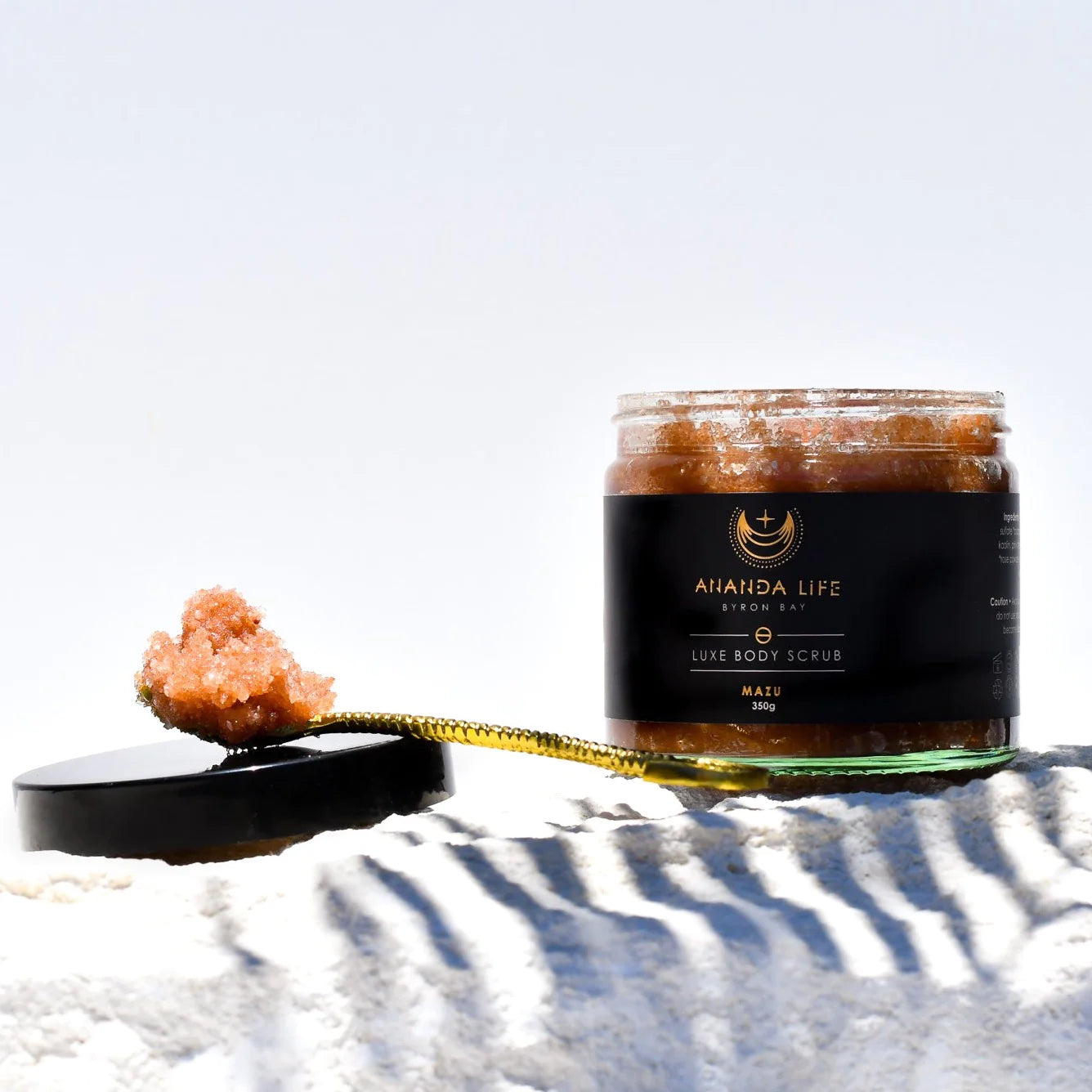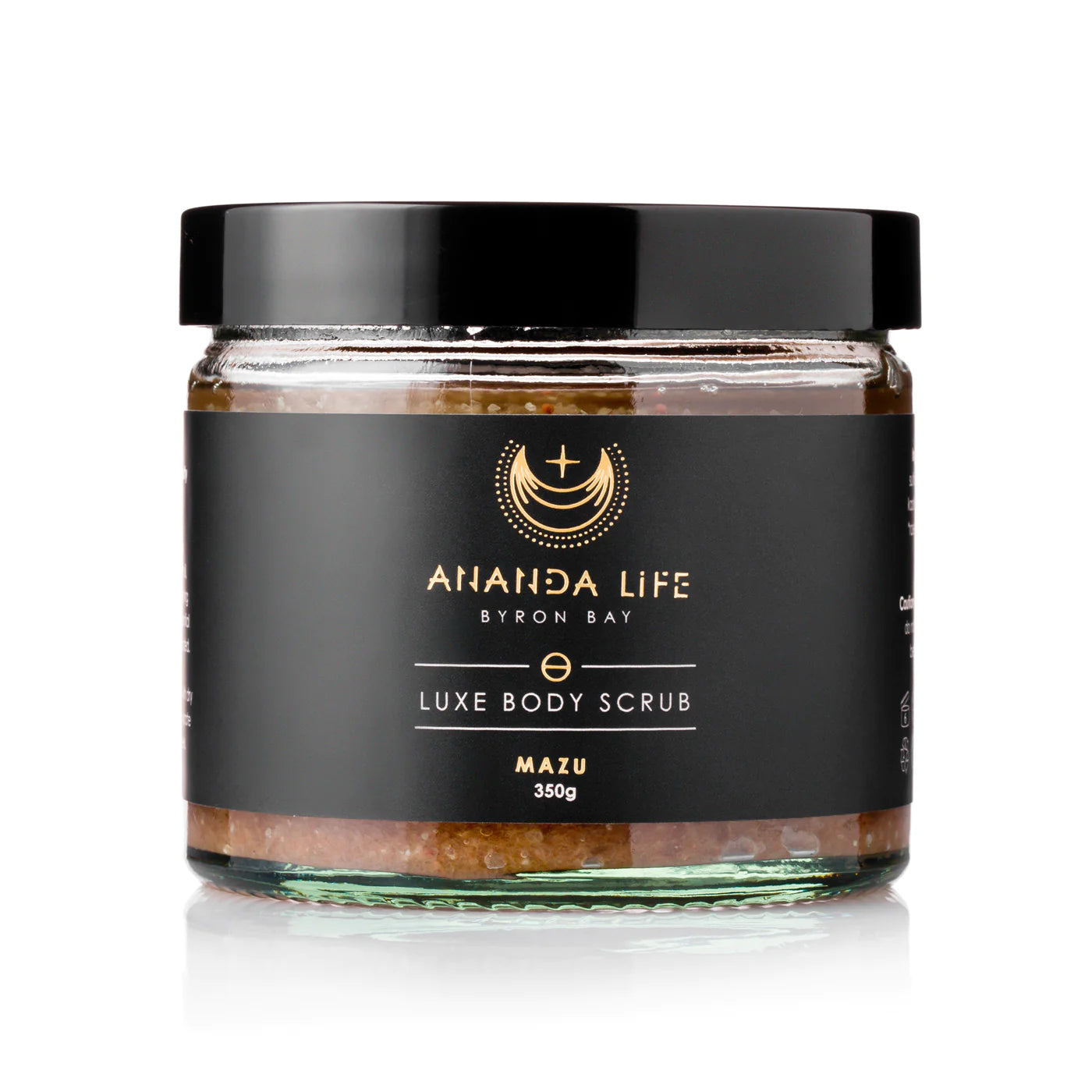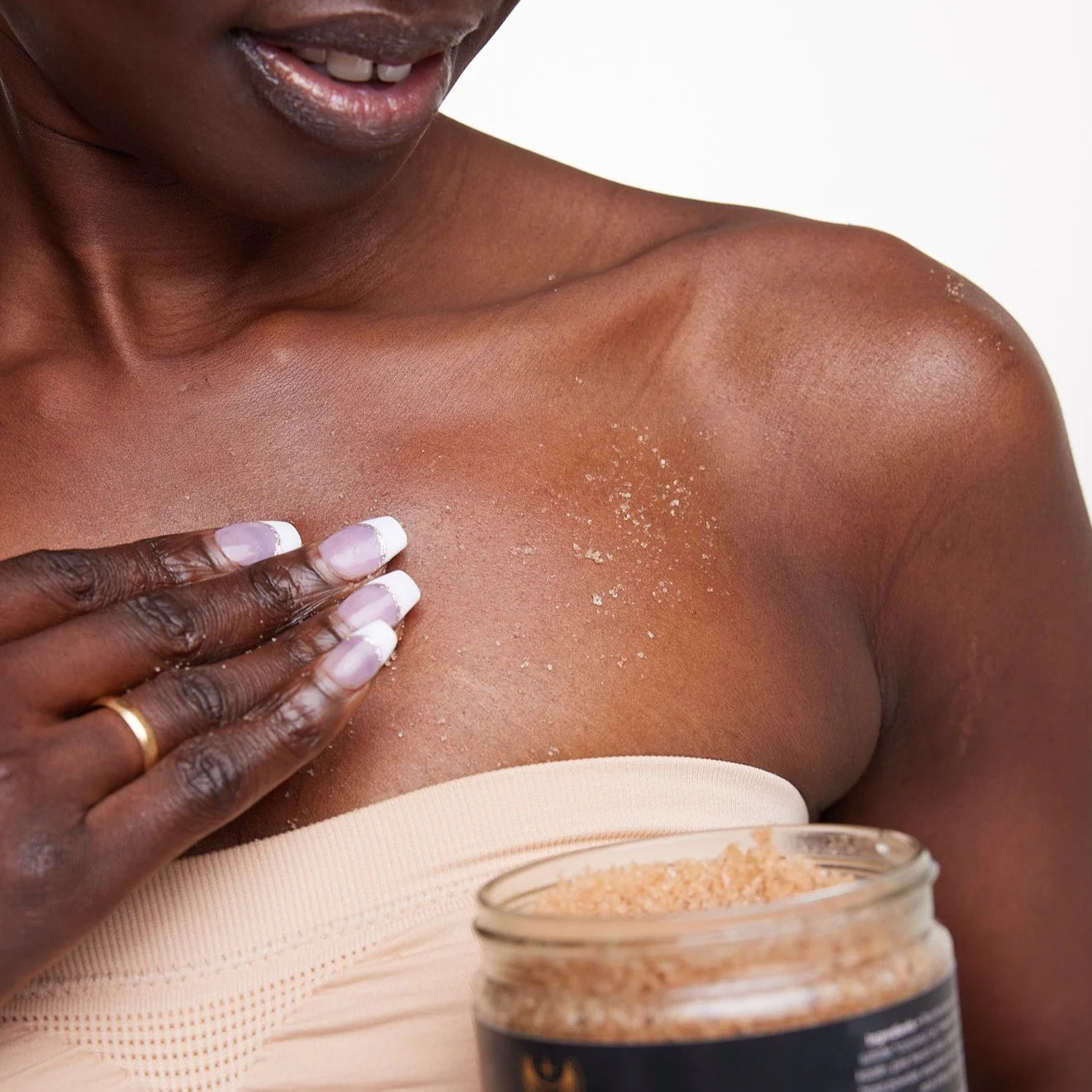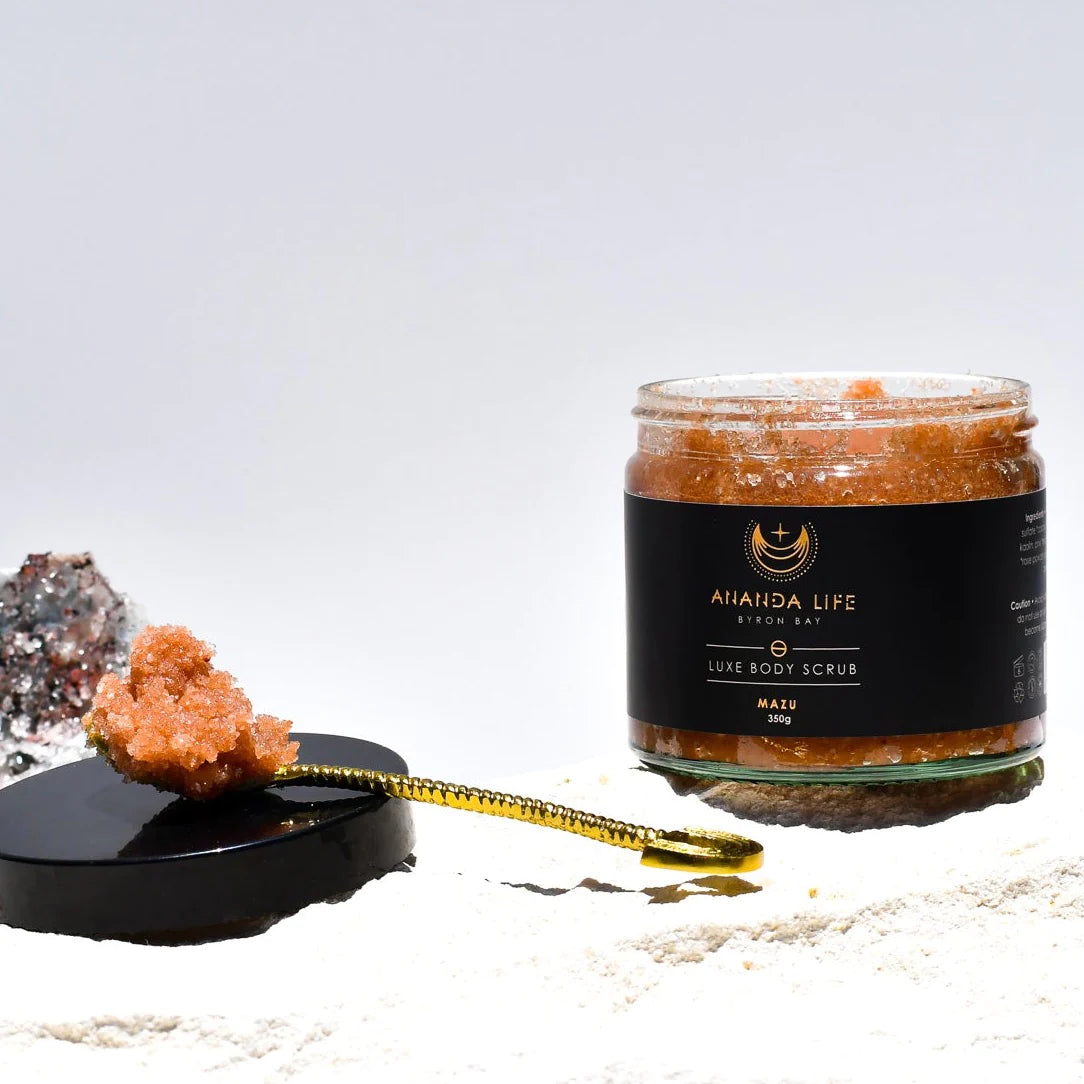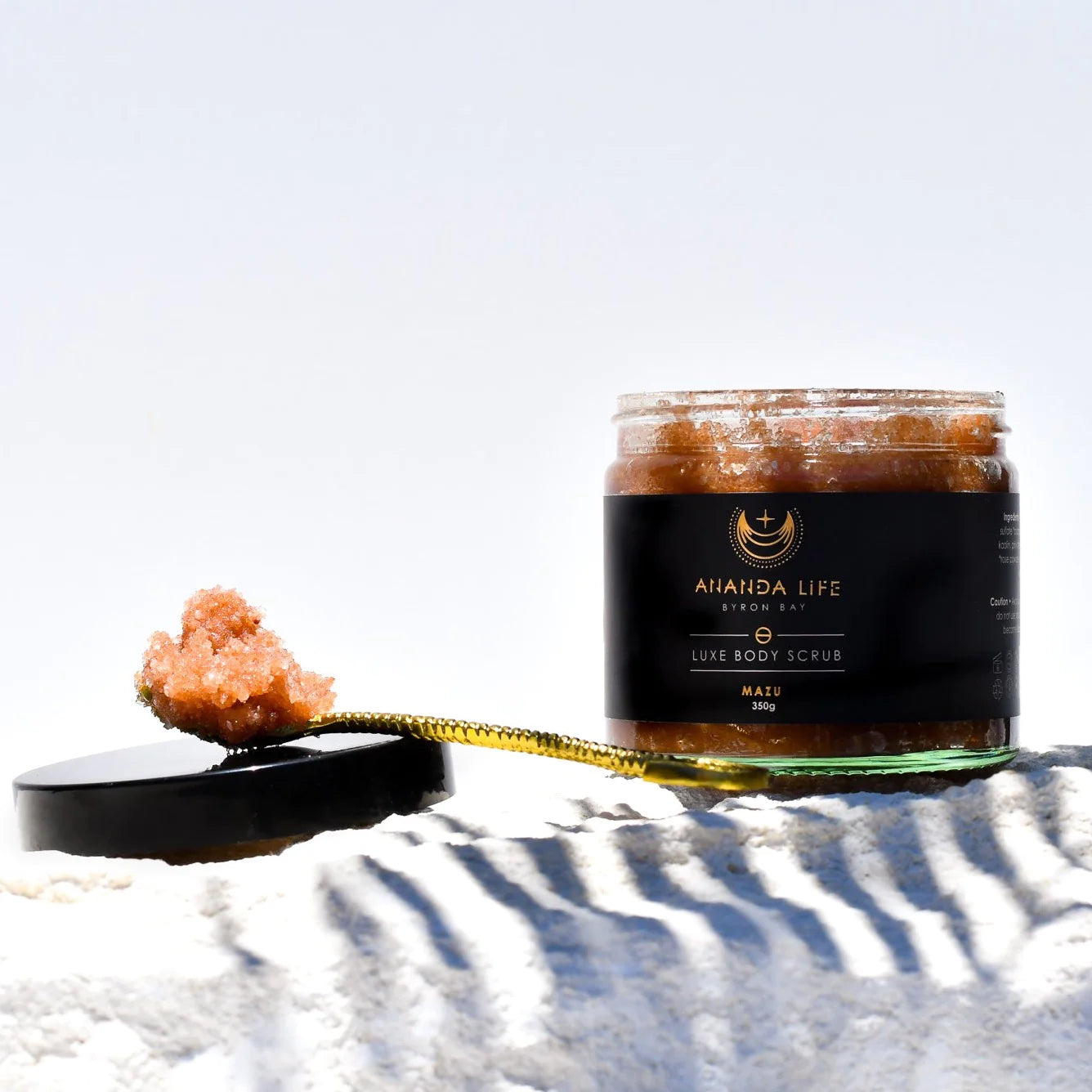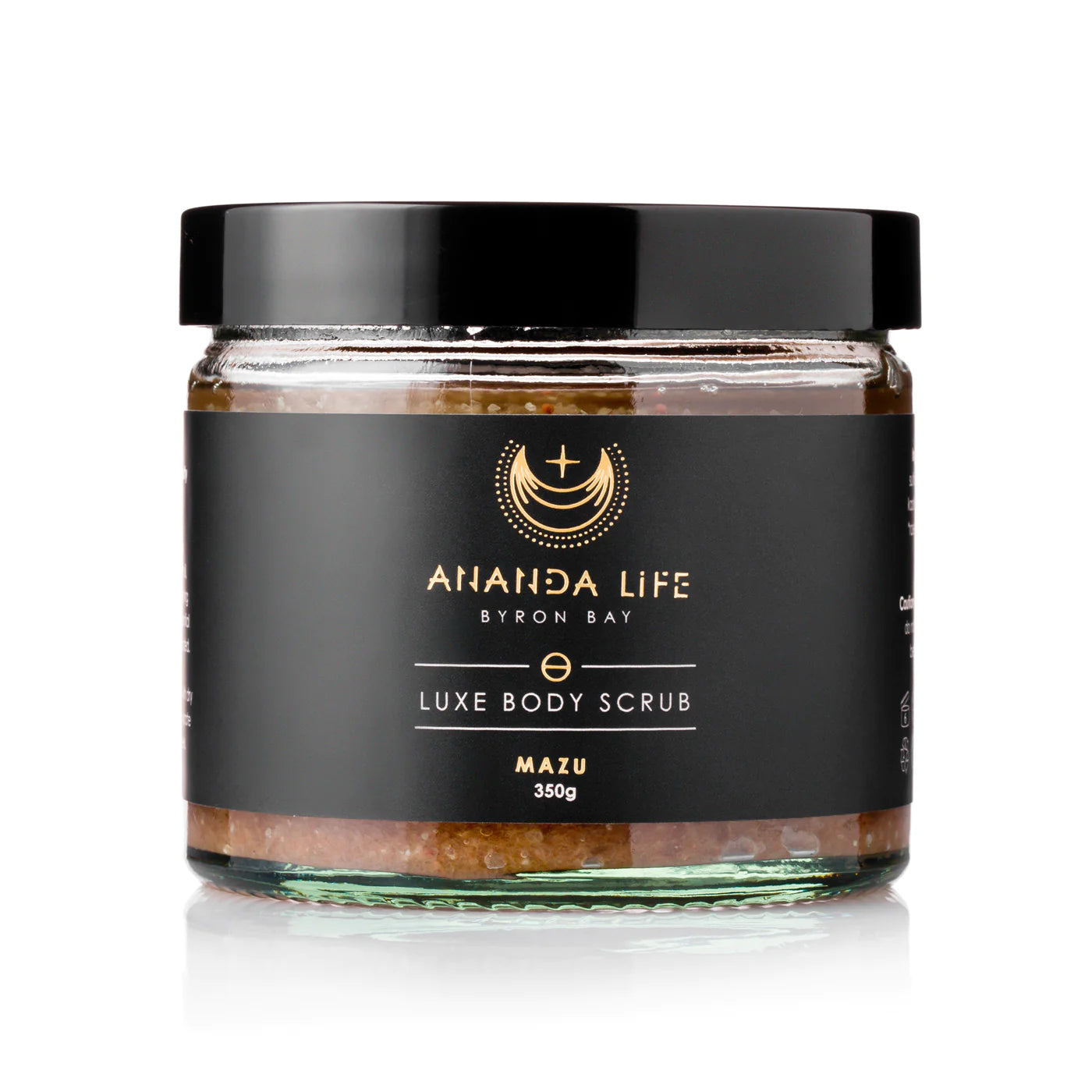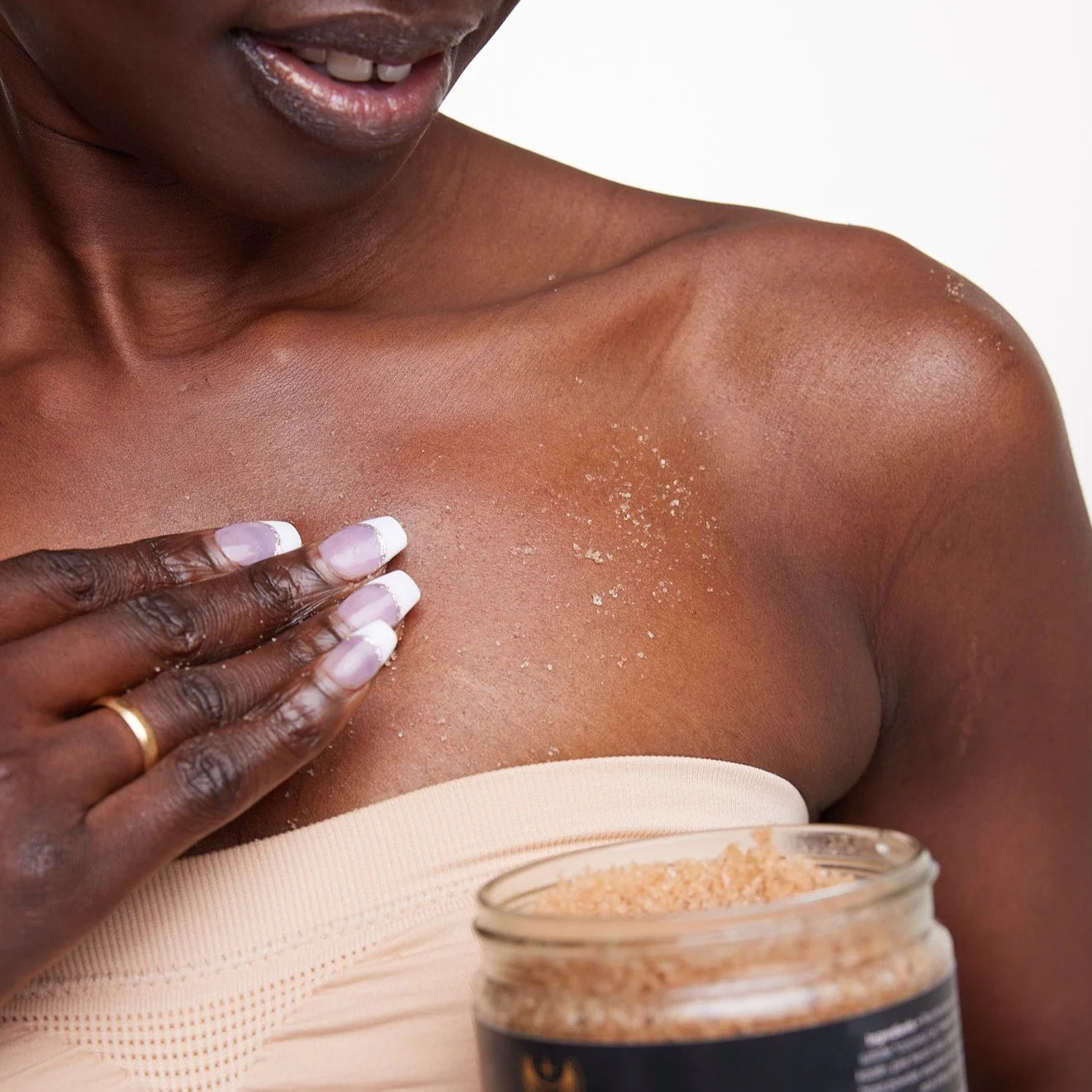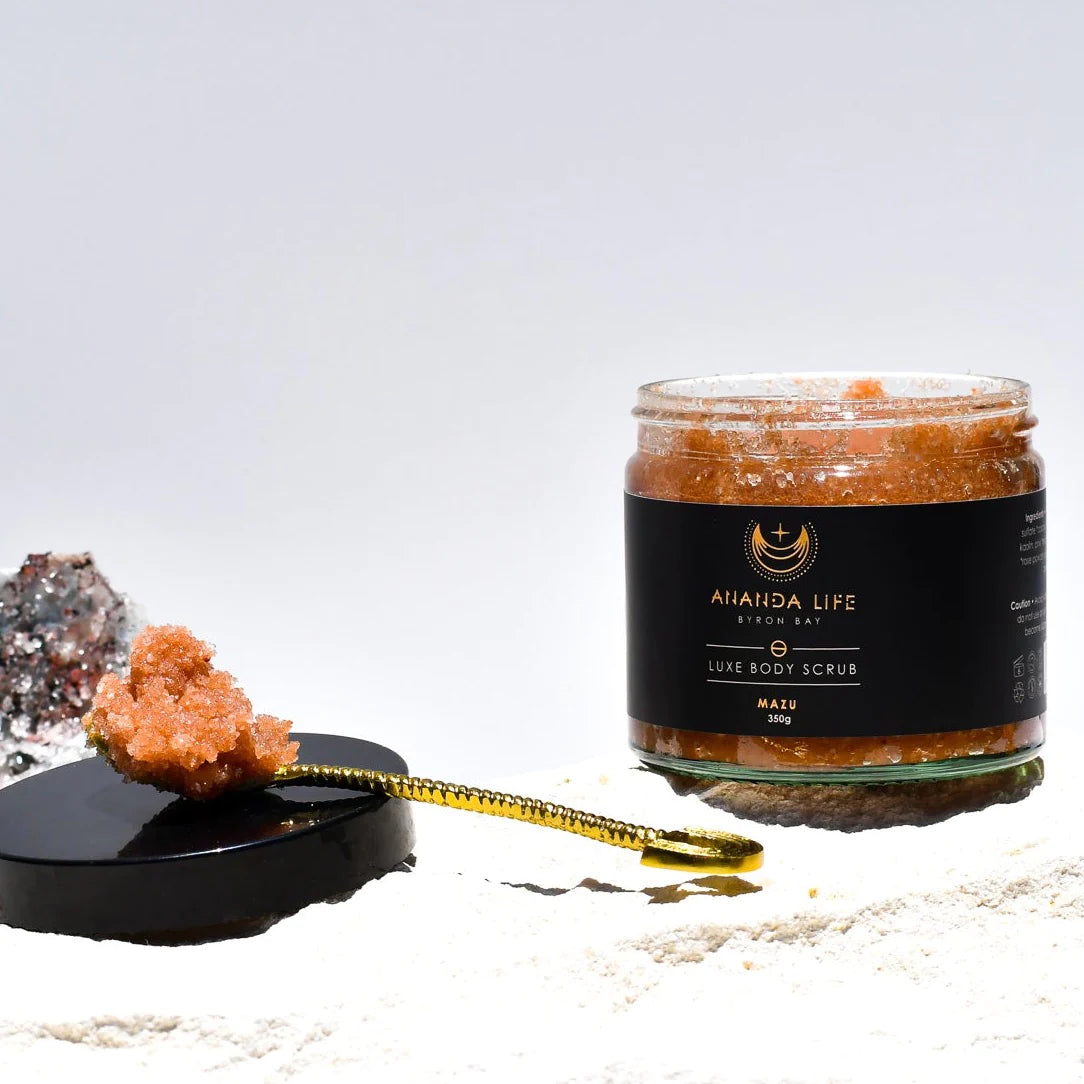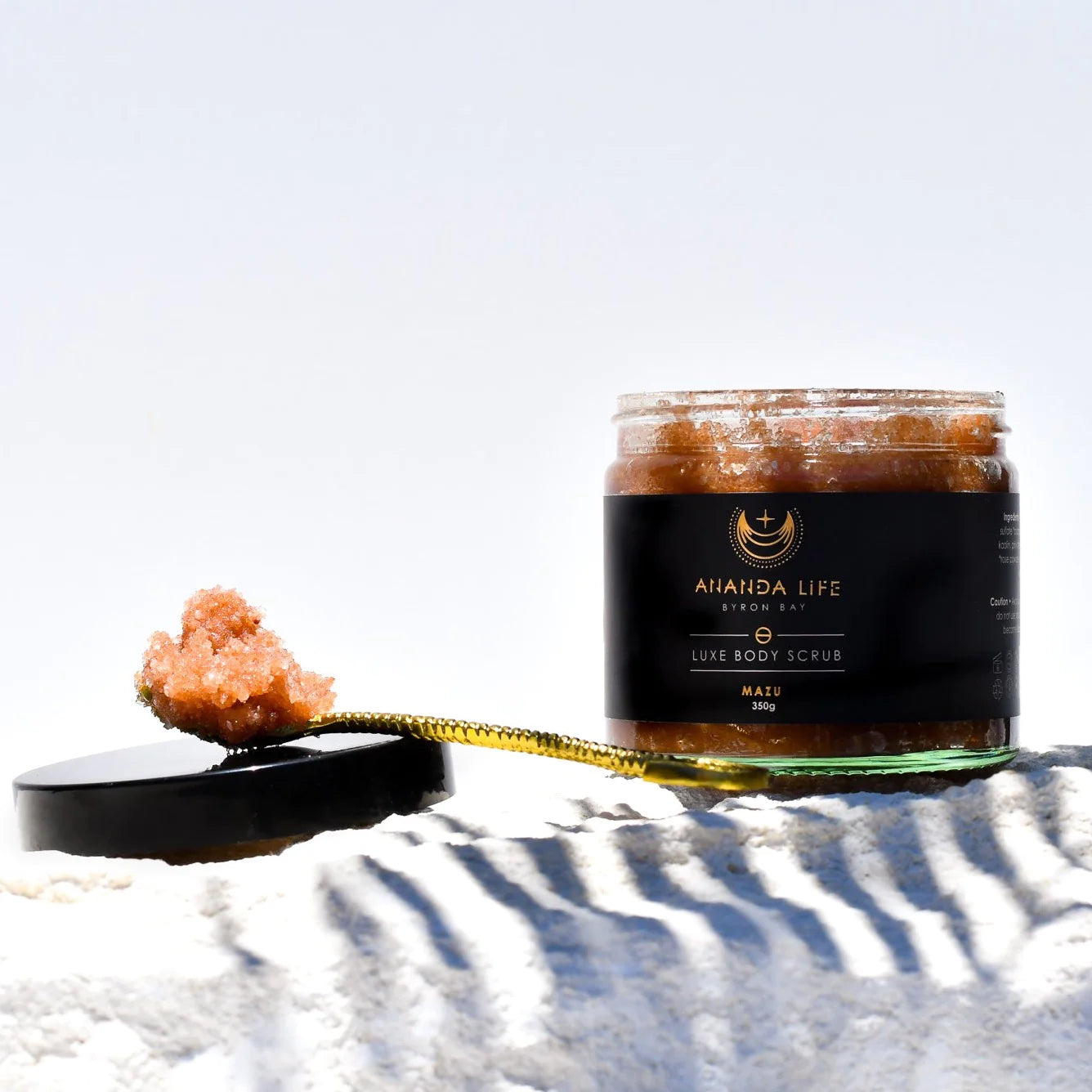 Ananda Life Luxe Body Scrub - MAZU
We have drawn inspiration from MAZU goddess of the sea for our salty exfoliating , detoxifying and hydrating body scrub.
This wondrous body scrub contains mineral rich pink Himalayan salt, dead sea salt, skin loving organic coconut oil and vitamin E blended with detoxifying clays, collagen boosting rose petal powder and essential oils to leave your skin feeling renewed, refreshed and rehydrated.
This luxury scrub comes in a large reusable glass jar.
350g
Directions Of Use
Scoop out a small amount with dry hands or a spoon and massage onto skin in circular motions.
Rinse with warm water after exfoliating and reveal silky smooth skin.

Ingredients
• Pink Himalayan salt- Excellent exfoliator , Skin detoxifier , balances skin PH
• Dead Sea salt- Rich minerals Calm skin inflammation , allows new skin cells to regenerate
• Organic Coconut oil- Boosts skins protective barrier and increases collagen production
• Organic Sweet almond oil- Improves complexion and skin tone and reduces the appearance of stretch marks
• Organic Jojoba oil- Contains wonderful nutrients to increase skin health
• Pink French clay- Is rich in silica to improve skin elasticity and cell renewal
• Brazilian Purple clay - Excellent Anti ageing properties
• Brazilian white clay- Naturally absorbs impurities and softens the skin
• Organic Rose powder extract- Anti-inflammatory and anti ageing properties

Cautions
Avoid water from entering the product
Use caution with glass jar.
We want you to be completely happy with your online purchase from Pastel.
FREE RETURNS - Australia Only
We offer free returns for a store credit or exchange only, unless stated otherwise on our website during a promotional period where refunds may be offered.
To be eligible for free returns:
You must contact us within 14 days of placing your order with us.
All items must be in the original condition they were sent, with all tags in place, unworn and unwashed. 
Once you have chosen a store credit or exchange, we will supply you with a free return shipping label for Australia Post.
Due to the popularity of some of our collections we cannot guarantee we will have the exchange request in stock. If you are afraid of missing out, please send us an email and we can send you a code for free shipping so you can place a separate order and request a refund for your initial purchase.
If you are requesting an exchange that is out of stock, you will be issued with a store credit.
We only offer one free exchange, after that shipping will be charged at the expense of the customer.
Swimwear bottoms can't be exchanged due to hygiene reasons.
Free Returns does not apply to any sale items or promotional items.
Full Price Items only
Click here to read more about refunds, sale items and overseas orders.
Please email us if you have any questions or would like to arrange a return.