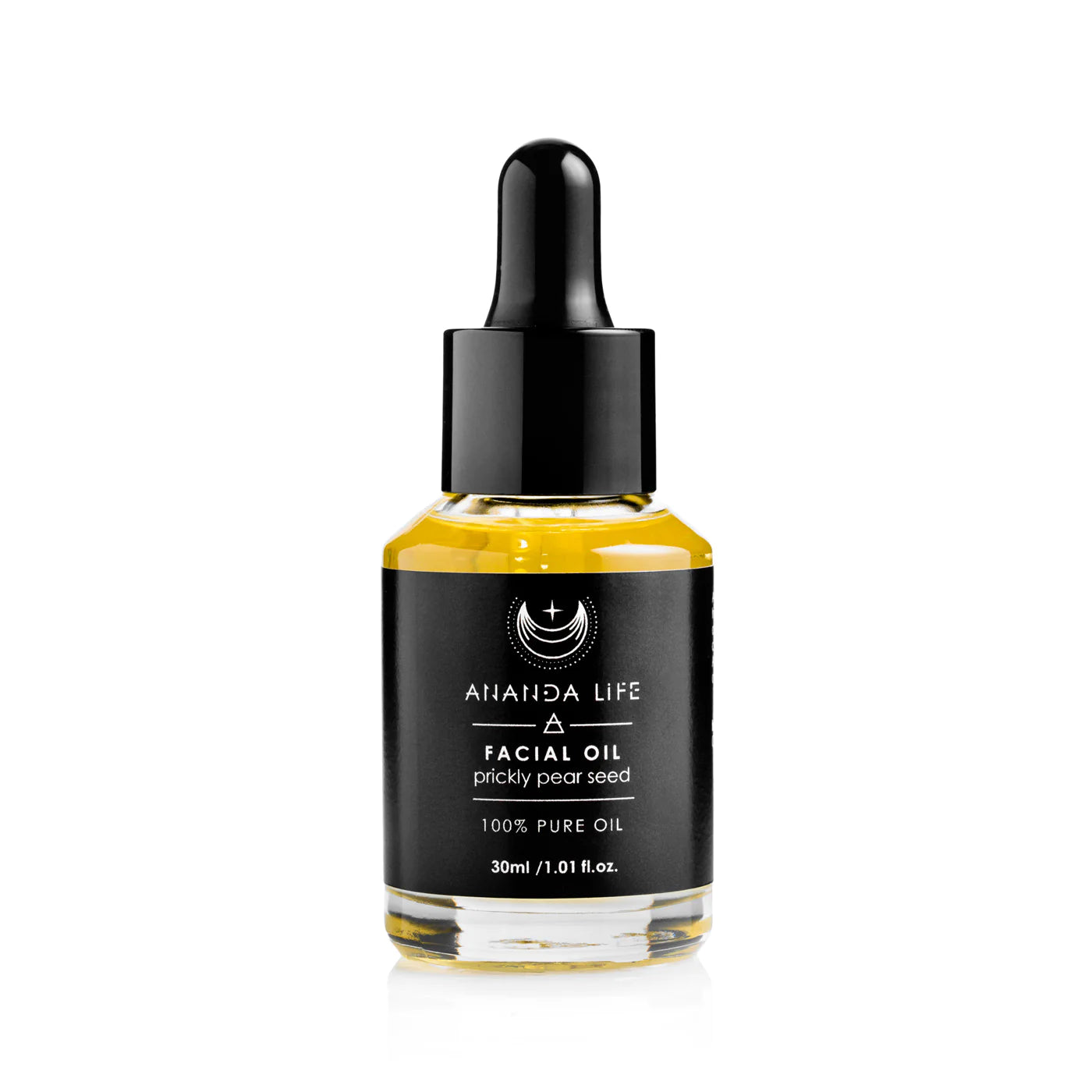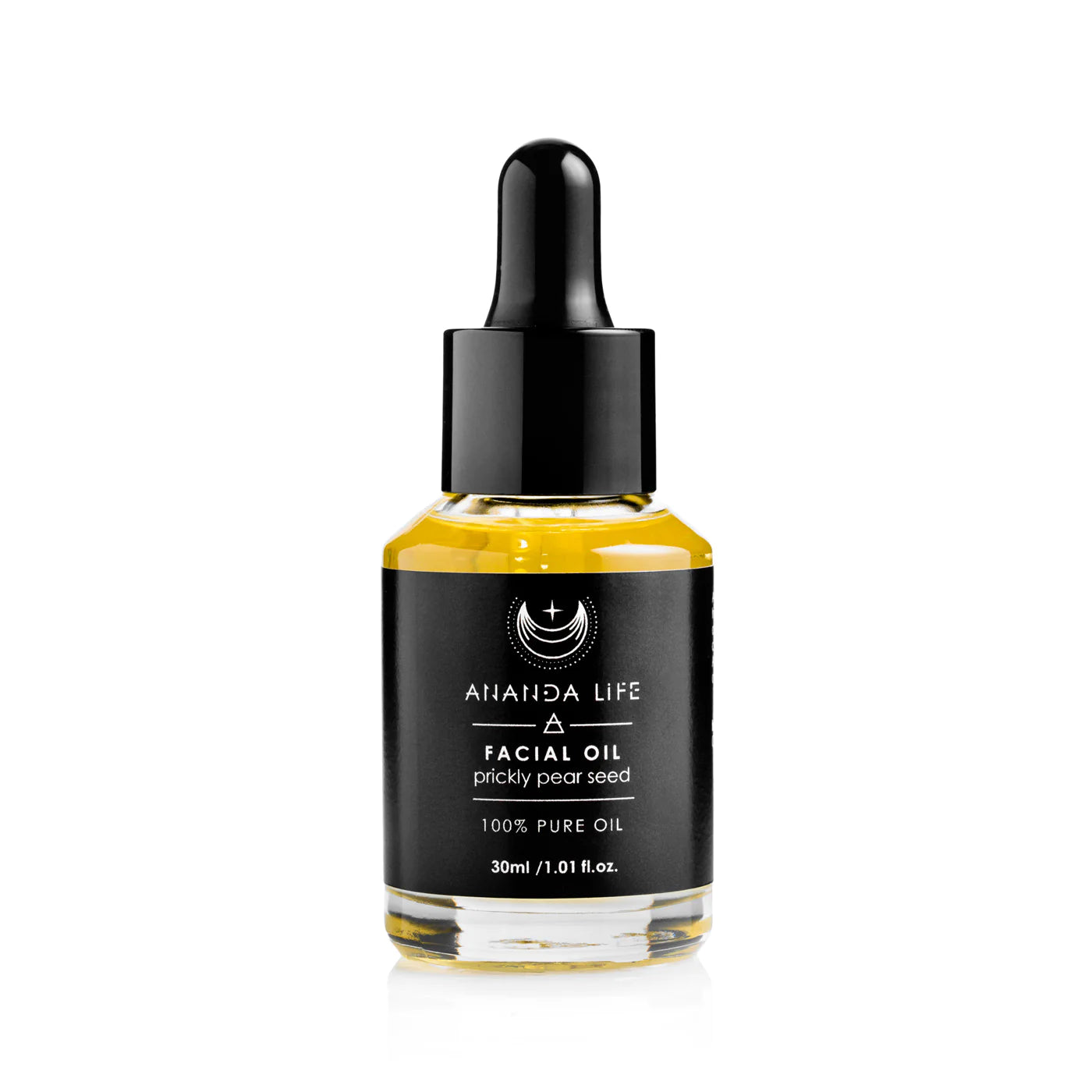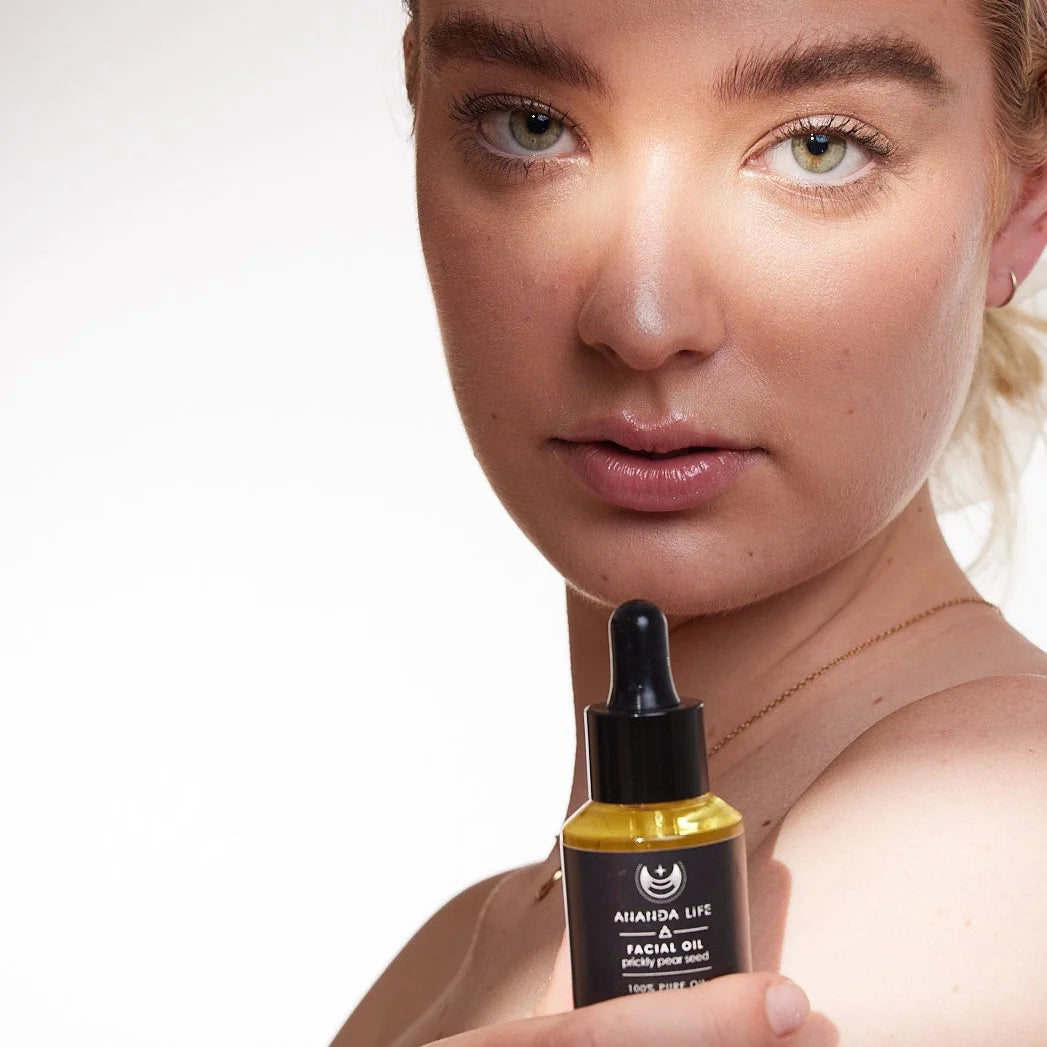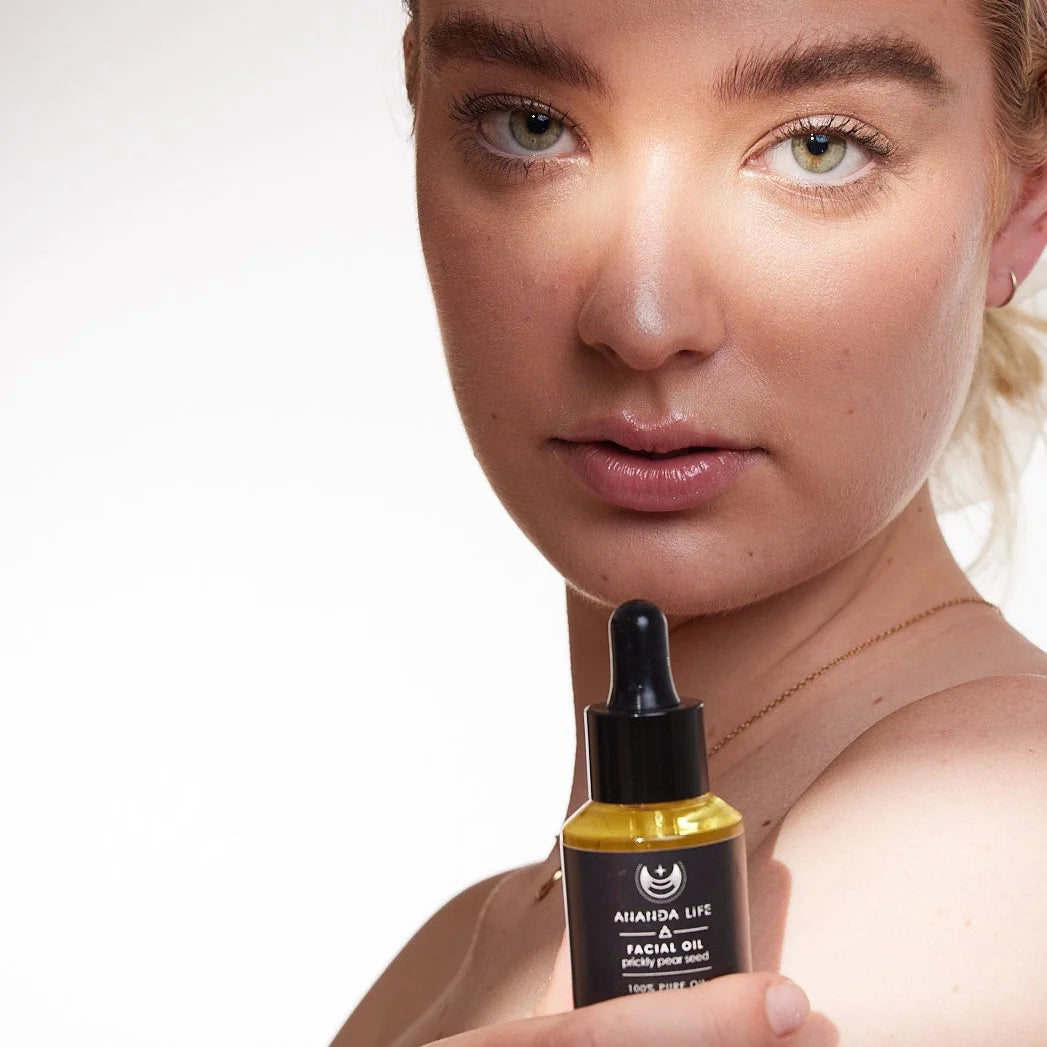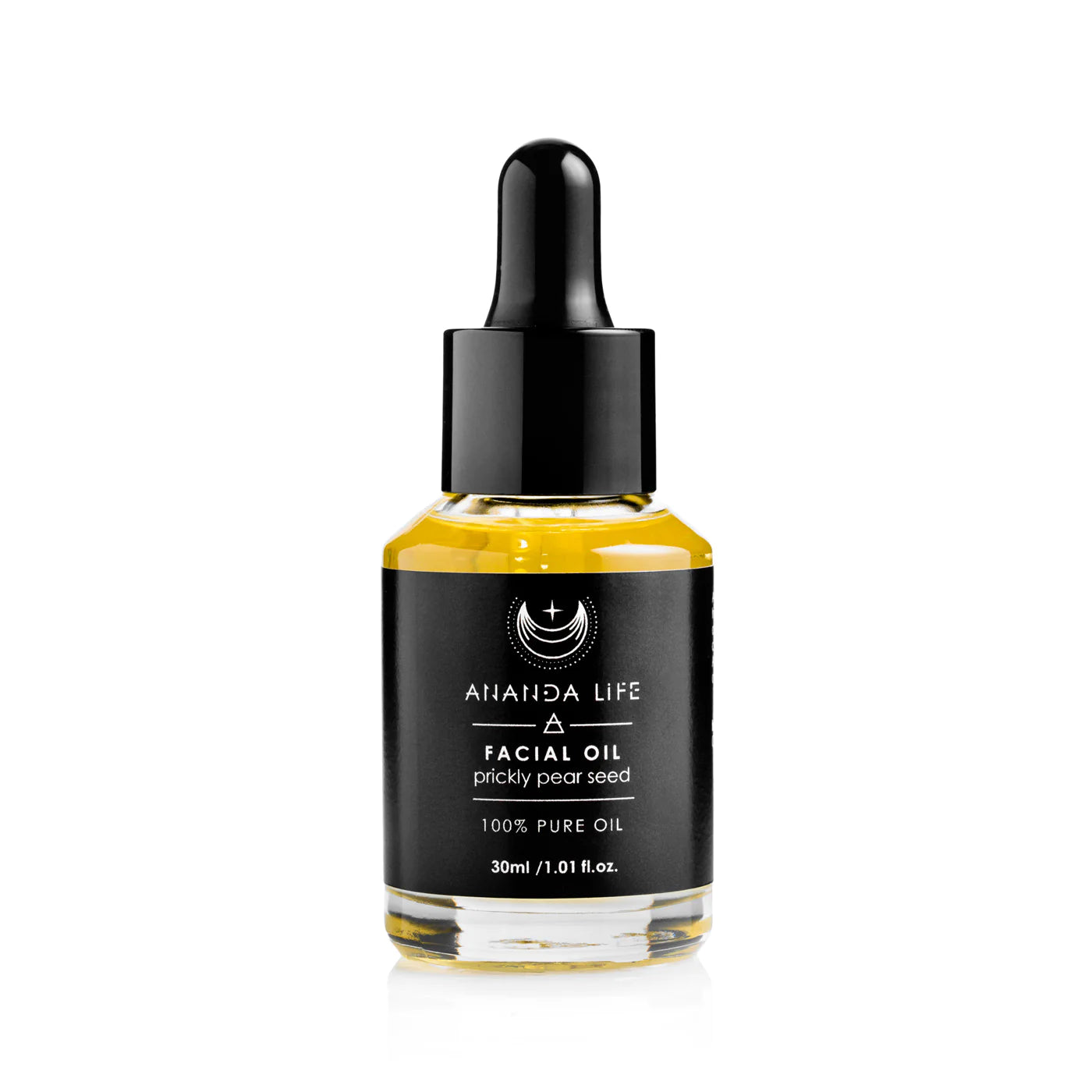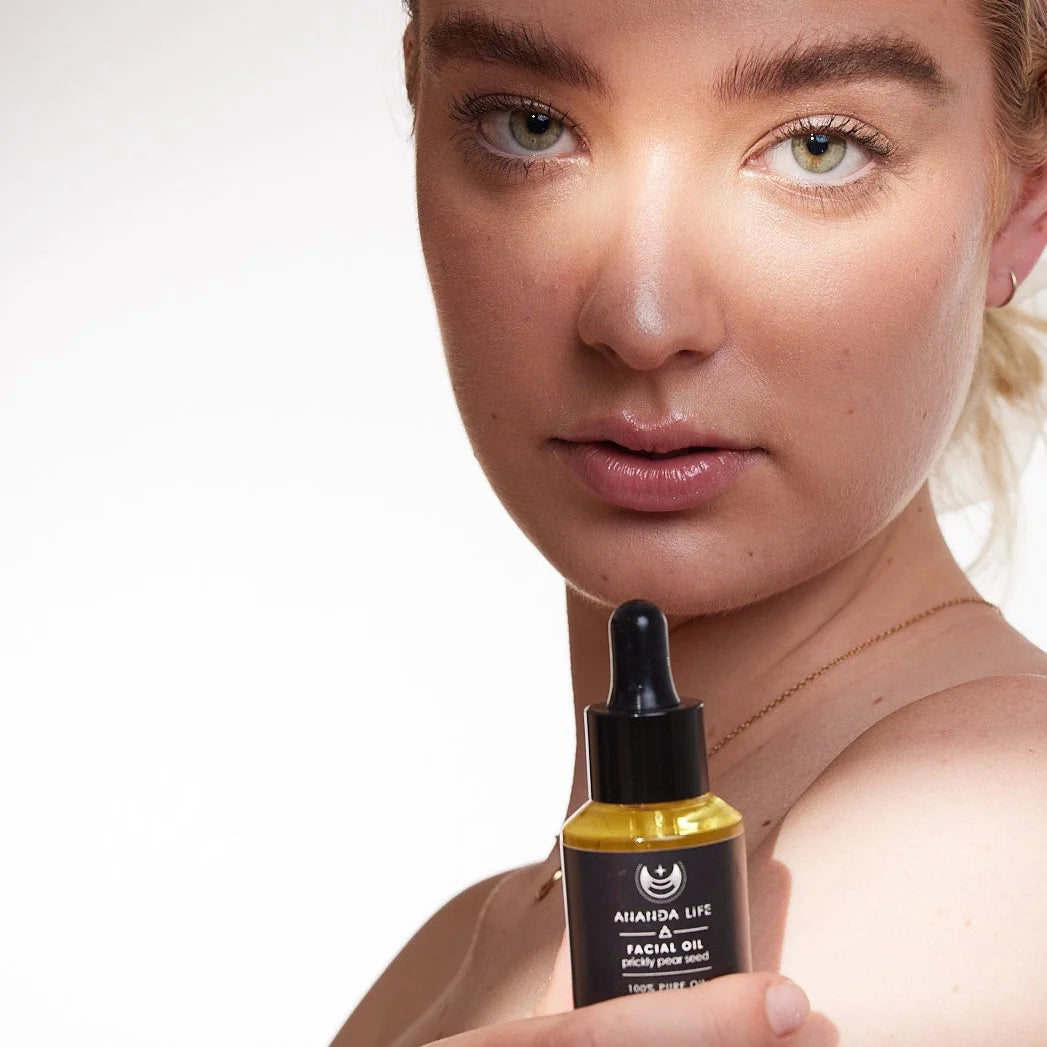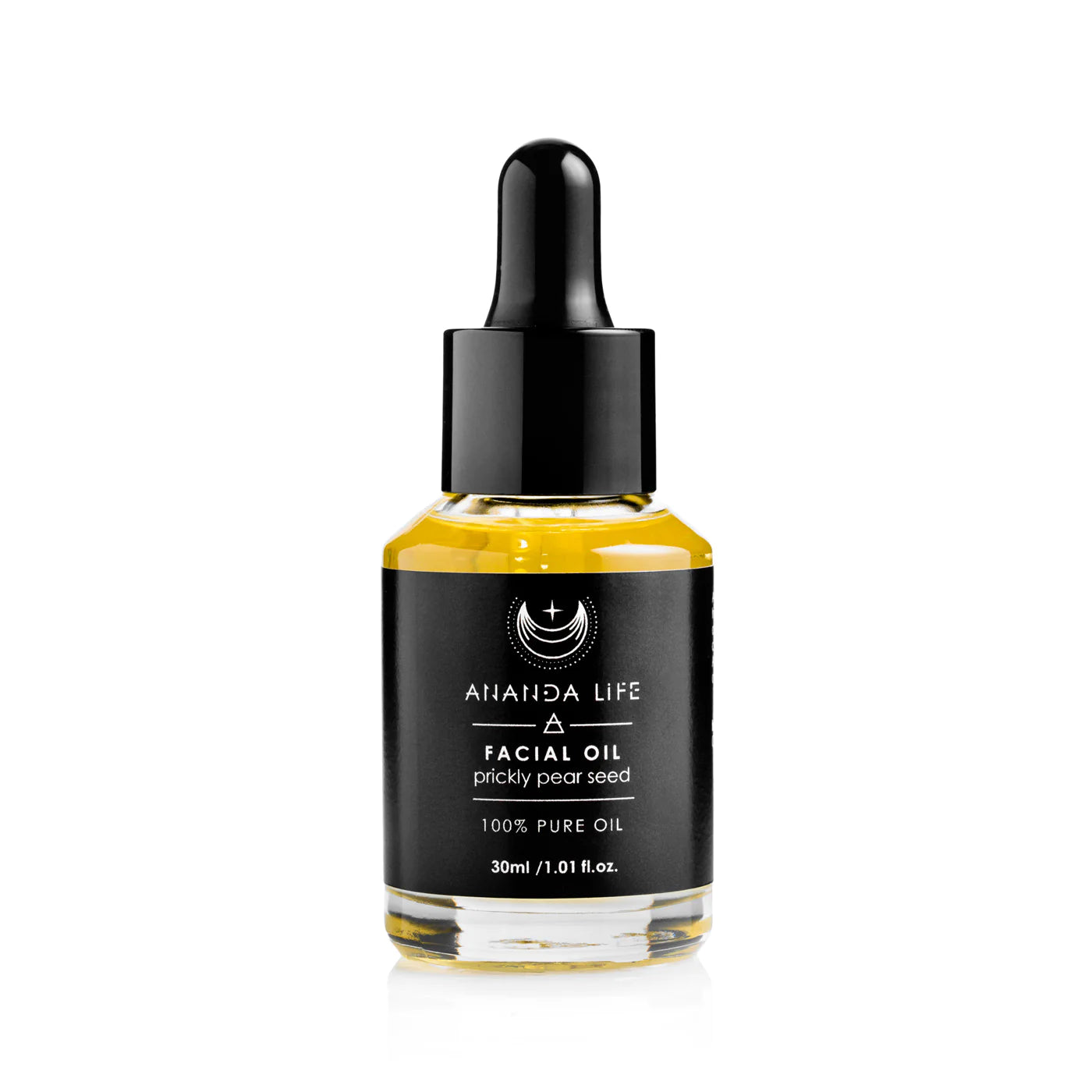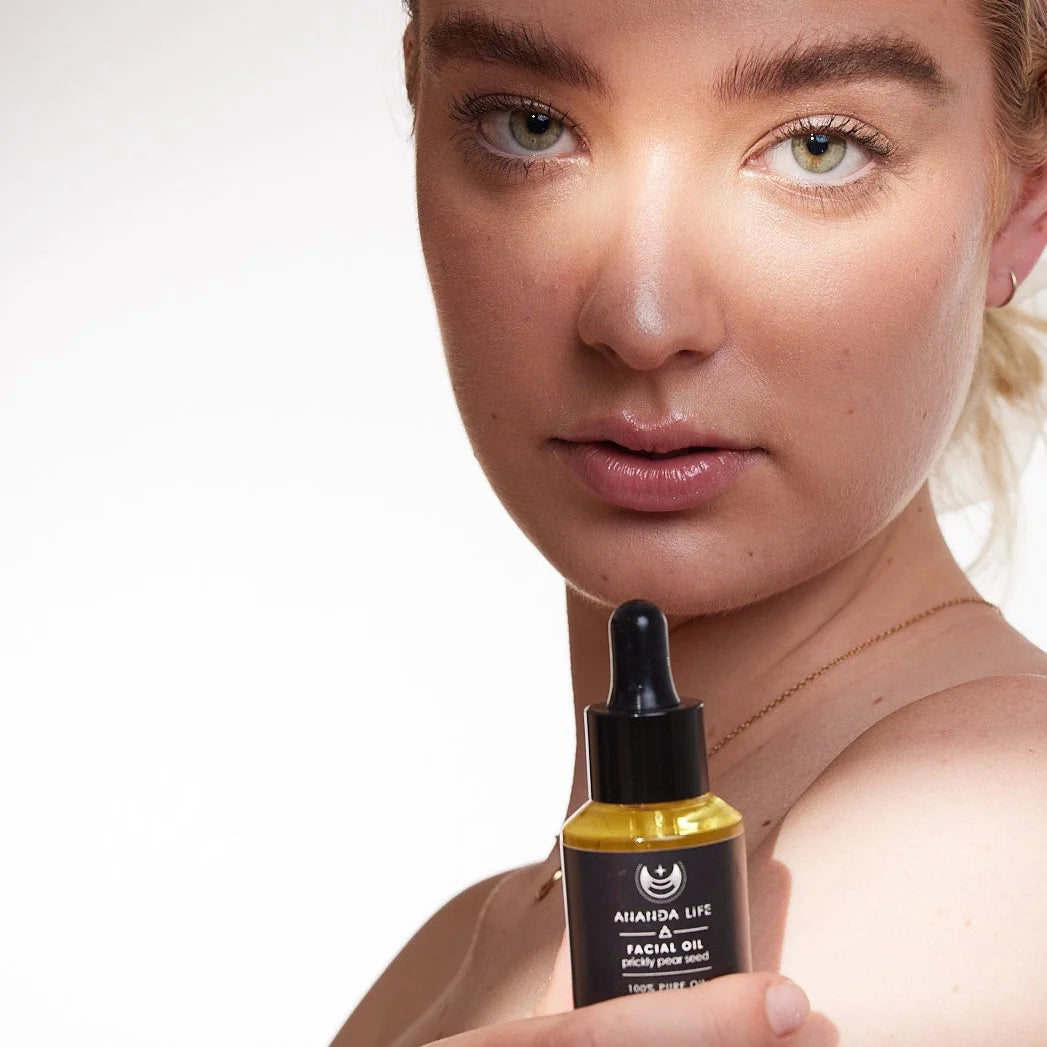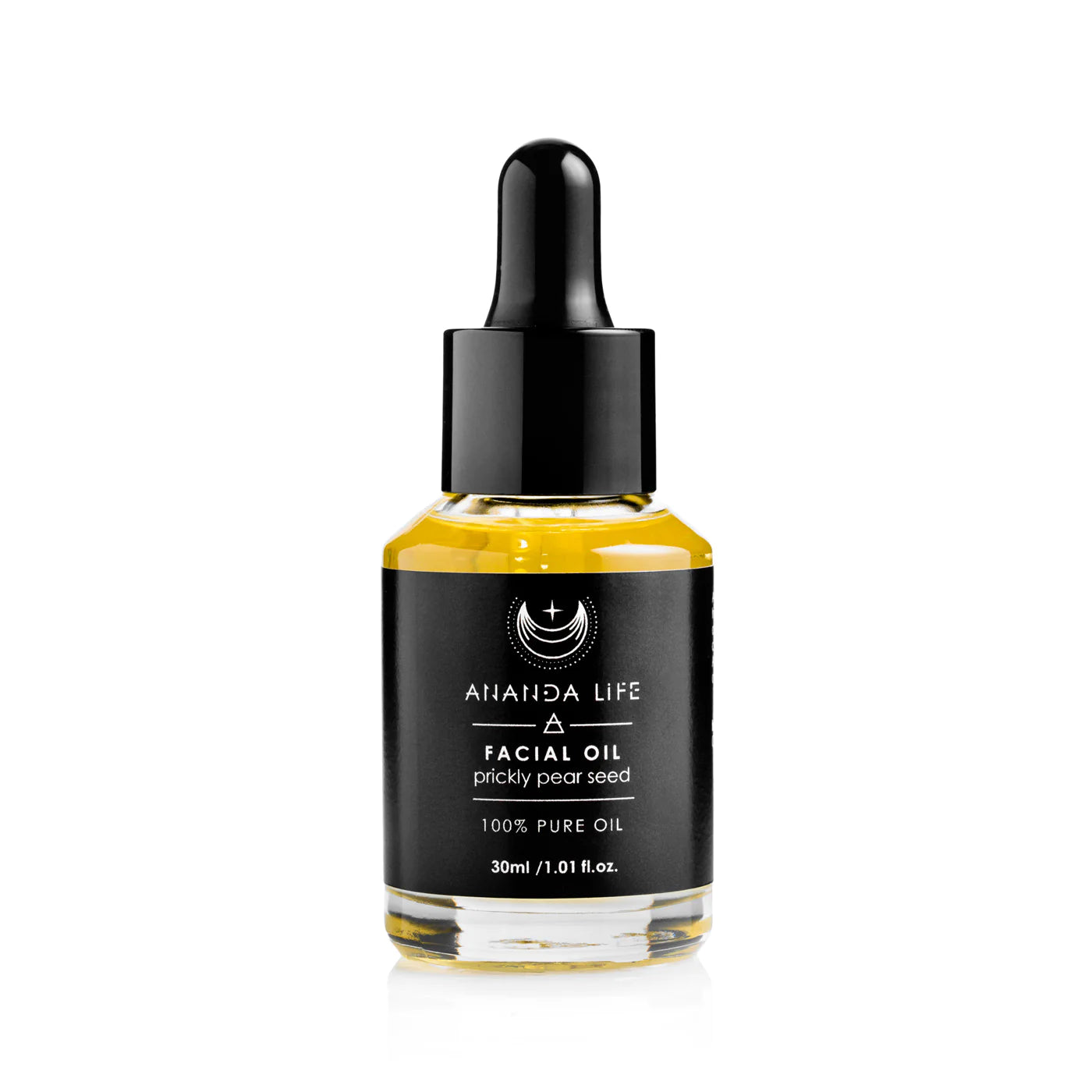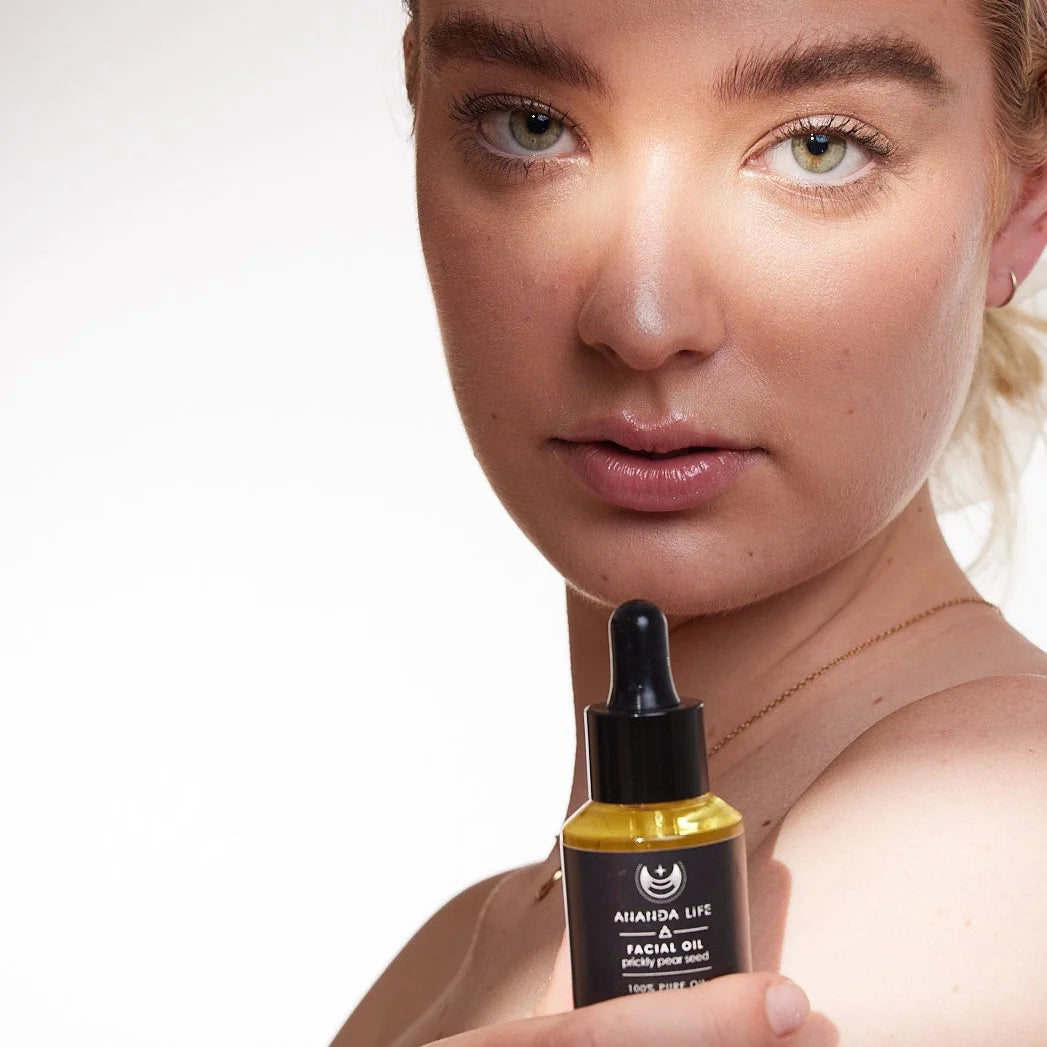 Ananda Life- Prickly Pear facial oil
Skin benefits from using Prickly Pear Seed Oil:
 Packed with antioxidants & essential fatty acids
Shown to moisturise and soften wrinkles, stimulate new cell growth, calm inflammation, help restore elasticity, and brighten skin, Prickly Pear Seed Oil is extremely rich in vitamins E and K, essential fatty acids and antioxidants. The oil has a high concentration (60.5%) of linoleic acid, an omega-6 essential fatty acid which is known to nourish and repair skin. 


Vitamin E is a naturally-occurring antioxidant that acts as a free radical scavenger and offers fabulous anti-inflammatory benefits — and Prickly Pear Seed Oil boasts nearly one and half times the amount found in Argan Oil. Vitamin E is known to help heal wounds faster and aid in skin regeneration and is a marvellous ingredient to have in your anti-ageing arsenal.


Incredible skin brightening gifts
Thanks to the unique composition of the oil with its high levels of vitamin E and K and the natural antioxidants that stimulate collagen production, Prickly Pear Seed Oil helps brighten under-eye circles and improves the appearance of dark spots and uneven skin pigmentation.  This precious oil is unparalleled in its ability to brighten the appearance of skin
Tightens the appearance of pores
Essential fatty acids in Prickly Pear Seed Oil keep the collagen layer of your skin nourished, and this helps your pores tighten for a more flawless appearance.
Prickly Pear Seed Oil absorbs almost immediately leaves little or no residue so it can be used morning and night, either on its own or before your moisturiser for an extra dose of mega-nutrients. It is the facial oil for people who think they can't use face oils, thanks to the ultra-lightweight nature.
 A hero for just about any skin type!
Prickly Pear Seed Oil is ideal for mature skin due to its exceptional hydrating and illuminating ability, but because it also has a comedogenic rating of 0 out of 5 (meaning it should not clog pores), it is effective with combination skin or those who struggle with acne too. For those wanting to tackle the signs of ageing before they happen, Prickly Pear Seed Oil is a must, particularly if toxin-free, natural skincare is important. 
Directions Of Use
Use morning and night on its own, or before your moisturiser. Just 4-6 drops are required as a little goes a long way. Ensure skin is clean and slightly moist and gently press the oil into your face and neck, being careful never to drag your skin downwards. Prickly Pear oil can be used on its own or layered with a moisturiser. You may also add a drop or two to your foundation for a subtle glow, or use it as a treatment for dry hair ends and nail cuticles.

Ingredients
100% Cold Pressed Prickly pear seed oil

Cautions
Keep in a dry cool place out of direct sunlight.
We want you to be completely happy with your online purchase from Pastel.
FREE RETURNS - Australia Only
We offer free returns for a store credit or exchange only, unless stated otherwise on our website during a promotional period where refunds may be offered.
To be eligible for free returns:
You must contact us within 14 days of placing your order with us.
All items must be in the original condition they were sent, with all tags in place, unworn and unwashed. 
Once you have chosen a store credit or exchange, we will supply you with a free return shipping label for Australia Post.
Due to the popularity of some of our collections we cannot guarantee we will have the exchange request in stock. If you are afraid of missing out, please send us an email and we can send you a code for free shipping so you can place a separate order and request a refund for your initial purchase.
If you are requesting an exchange that is out of stock, you will be issued with a store credit.
We only offer one free exchange, after that shipping will be charged at the expense of the customer.
Swimwear bottoms can't be exchanged due to hygiene reasons.
Free Returns does not apply to any sale items or promotional items.
Full Price Items only
Click here to read more about refunds, sale items and overseas orders.
Please email us if you have any questions or would like to arrange a return.